School Association
Associating a school within your District Manager means activating that school for reporting, preloaded lists, and other purposes. This is required for your school apps to function correctly.
To associate a school simply log in to the district manager and click Settings.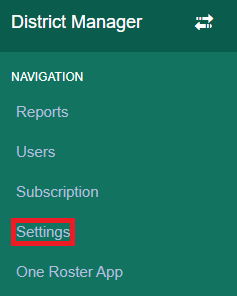 Click Associate School.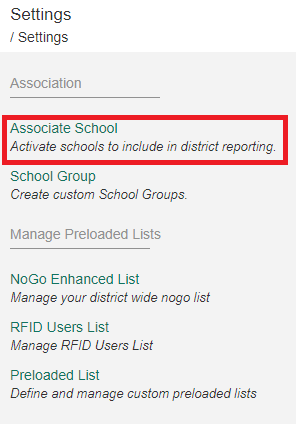 Place a check mark next to each school you wish to associate and click Save.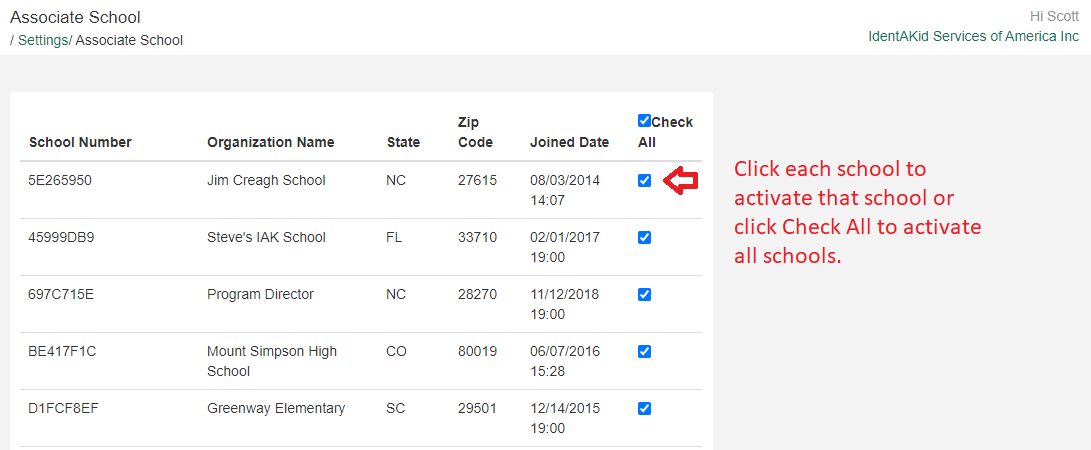 Thats it!