Managing Preloaded Lists
District preloaded lists work in the same way as your school lists do except with district lists you can specify schools or school groups to assign your lists to.
In your district manager, click Settings.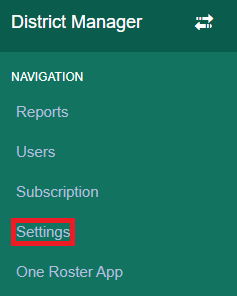 Then click Preloaded Lists.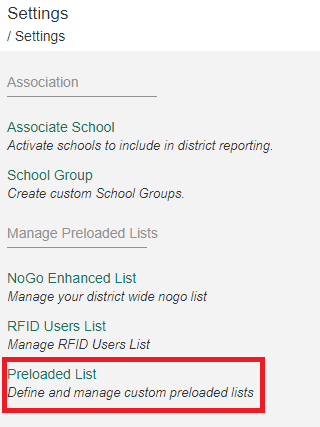 Here you can create, view and manage any current records, create new categories to add users to, and assign those categories to school groups.

Click Categories to view and manage any existing categories you may have. Click Add New to add a category.