District RFID List
The District RFID Users List allows you to create RFID users that can be assigned to one or more schools in your district. This allows you to keep track of RFID users who frequently sign in at multiple locations.
Below you can see an example list with a few records. Lets look at how to add a new record and the reccomendation for your Badge List.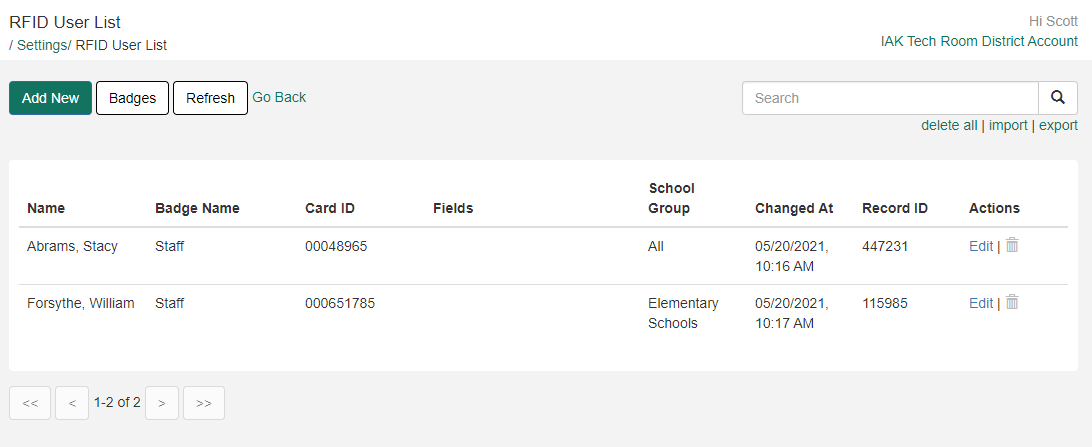 Adding a New RFID Record
Click Add New to add a new record.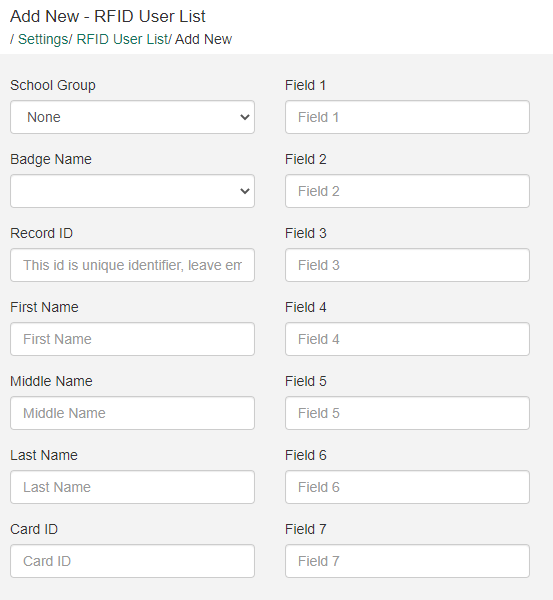 Fill out name, badge name, school group and any of the optional fields and click Save.
Badge List
Click Badges to configure the badge list that will apply to all district RFID users and all schools. It is recommended to configure each of your schools badge names to match the Badge List you configure in the district manager. This ensures that the badge names are the same across all schools.