MySchoolID FAQ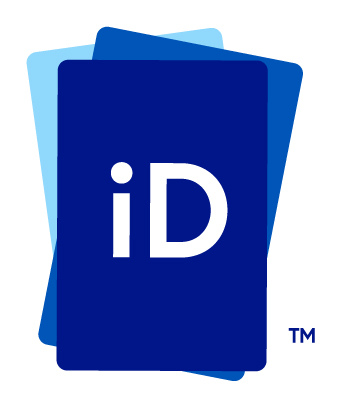 ---
Benefits of going to a digital ID
A digital ID eliminates the need for each student to carry around a physical card with them at all times that can run the risk of getting lost.

Student information can be updated in real-time, eliminating the need to print card after card when student information or a photo needs to be updated.

Deployment time can be cut in half!

Digital Student IDs will save you time and money!
Benefits of the Emergency Management feature
Having students with the MySchool iD app will mean faster response times in cases of a real emergency

Students can mark themselves safe

Students can report issues directly from the app

Web Portal to access Class roster for admins

View rosters to mark students safe accessible from anywhere any device

Unlimited number of stations

Reporting on incidents and safe students

Most up to date information on student with a picture to help responding administrators identify children safe

Send alerts to groups - Staff, Students, Admins, custom (i.e. parents)

Can use for drills for groups whenever needed

Reporting on incidents and students status (Safe or Needs Help)
How do I sign up?
Give our sales dept (1-800-890-1000 Option 4) a call to talk about pricing and purchasing.
WEB PORTAL FAQ
What is the MySchoolID Web Portal?
The MySchoolID web portal is where you will manage your student's information used for their IDs, handle emergencies/drills using the Emergency feature, manage other users with role based access to the system, and create and manage badge backgrounds images, school logos and even a school name image in a custom font we can design for you!
How do I access the portal?
You can access the portal by navigating to https://www.ms-id.com.
Where can I find my login information?
When MySchoolID is purchased, we will create an account and give you your log in credentials.
Can I invite other district/school admins, users, etc?
Yes. Within the web portal, you will have the ability to create other accounts for other staff members who may also need access with the ability to assign them a role, limiting what they can access and change if need be.
Can I import my student data or does each student ID have to be created manually?
You can import data! This makes it much easier when you have hundreds or even thousands of students to handle. To learn more about importing student data, click here !
How are students/staff/parents notified when an Emergency is activated?
Students will be notified immediately via a push notification on their mobile devices. (Assuming that students have the mobile app installed) Other staff members and custom users you assign will receive an email notification alerting them of the situation.
How are passwords created for new students?
When student records are created or imported an admin will have the ability to auto generate passwords for all students that will be sent to each student via email.
MOBILE APP FAQ
What is the MySchoolID Mobile App?
The MySchoolID mobile app is designed to be used by your students. They can use it to view their digital ID and to mark themselves safe or send a message either during an emergency or at any other time to report an issue, right through the app!
Where can I download the app?
The MySchoolID mobile app is available for iOS and Android devices. Click here and select your app store icon.
Can the Student ID be accessed even if the device is offline?
Yes! The student ID is stored locally on the students' mobile device so that it can be accessed even if there is no internet connection!
My Student ID isn't loading through the app! What can I do?
At the top right corner of the app, next to the Identakid logo, is a Refresh button. This can be used to reload the badge if you cannot see it or if any student information was updated and you need to refresh the ID.
The app won't open! What can I do?
Force close the app (this process is different depending on your device) and reopen it. If the problem persists, give our tech team a call.
What if my student doesn't have a compatible phone?
Most phones are supported but a temporary ID can be printed with a hard card printer from the web portal in case a student doesn't have access to the mobile app.
Do you sell hard card printers?
We do not sell hard card printers.