How To Change District/School Account Settings
The Account Settings section of the web portal gives you general information about your district or school, allows you to select a badge template/barcode type and provides a few other important options for emergency management. The account settings option is for district admins and school admins only.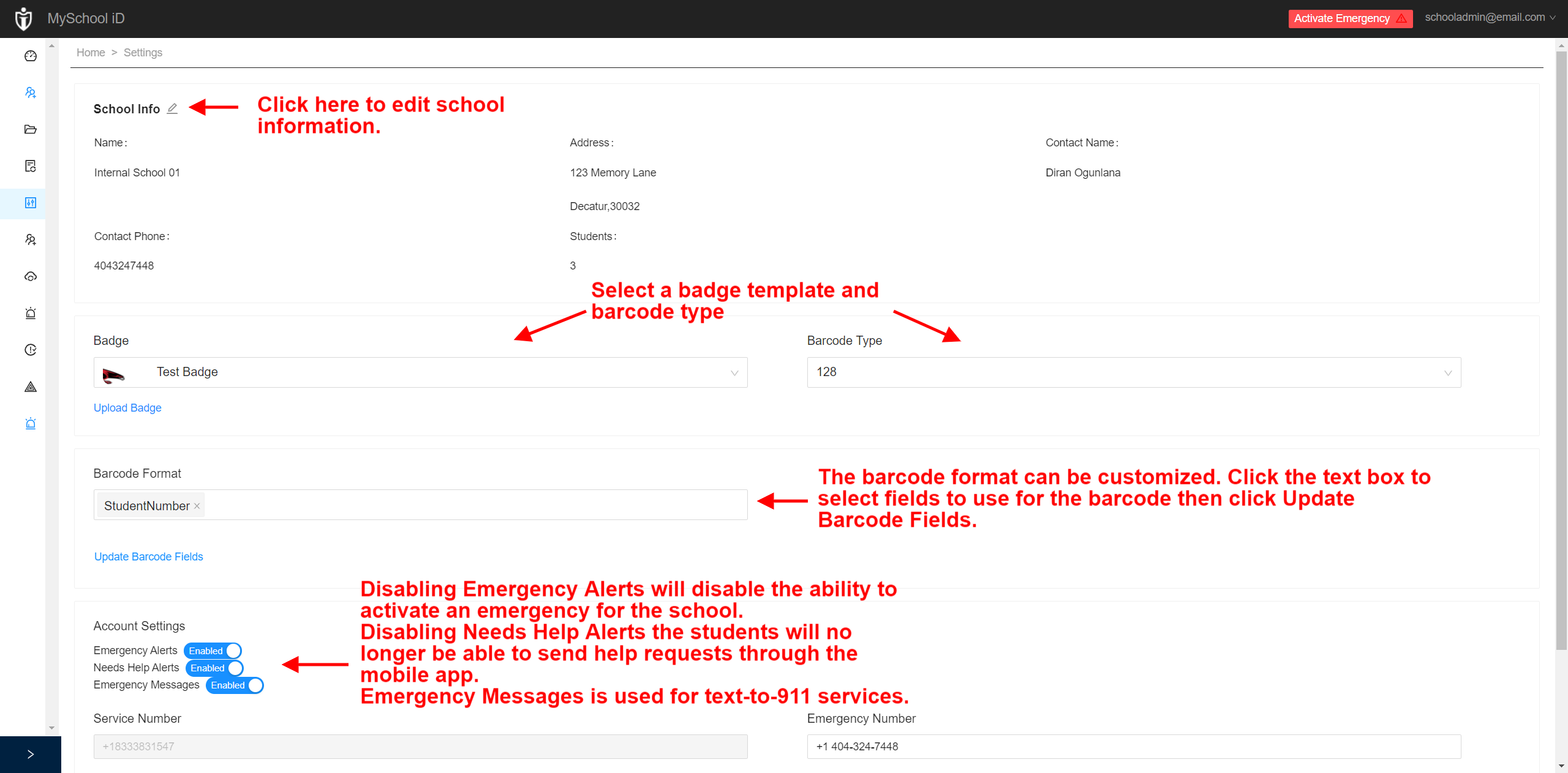 Using the barcode format text box, you can customize the barcode displayed on your students digital ID. The barcode format will be defaulted to the student number which can be used to check in to the IVM software. To adjust the format click the text box and select the additional fields you would like to add.
You can also disable emergency activation and/or Needs Help alerts sent by students through the mobile app
Emergency Alerts Disabling this will remove the ability to activate an emergency for the school or district. This will also remove the red Emergency button in the web portal.
Needs Help Alerts are messages sent by students using the mobile app outside of an active emergency. Disabling this will disable a students ability to send a message through the mobile app.
Emergency Messages are messages that go directly to the local 911 service. This option is disabled bu default. Contact our support team for configuration of text-to-911 services.
The Service Number and Emergency Number fields are used for text-to-911 services. Please contact our support team for help configuring this feature.