Creating A Student Badge Template
---
Creating a badge that will be used as a template for your student IDs is fast and easy with the MySchoolID web portal. This template consists of a background image.
Log in to your web portal and click Badges in the left navigation pane.
Click Create Badge

Name your badge then click Browse to browse for a background image to use with your badge.
Your school logo and school name images that were used to when creating the school will automatically be used as a part of the digital ID.

Once you have selected a photo you can use the preview area to move the photo around using your mouse to the area you want as the background. See below.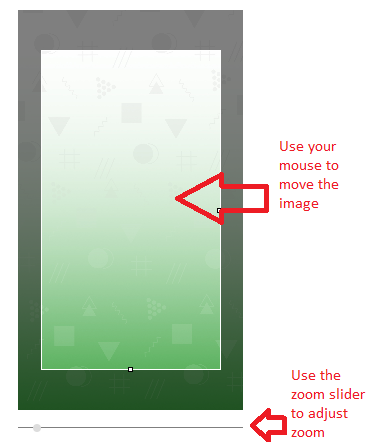 Click Submit once you are done.
Be sure to select the badge template you want in your schools EDIT page. Click here to learn how.