Creating and Managing Schools
---
The MSID web portal makes it easy to create and manage your schools.
Log in to your web portal .

Click Schools in the left navigation pane.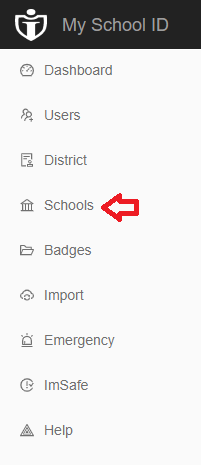 Here you will see a list of any school already created.

Creating a New School
To create a new school click Create School

Fill out the school information including images for your school logo and/or school name, badge template and barcode type.
The School Logo should have an aspect ratio of 5:4 while that of the school name should be 16:6.

Dont worry if you dont have a badge template created yet. You can always edit the school to select a template at a later time. More information on creating a badge template here .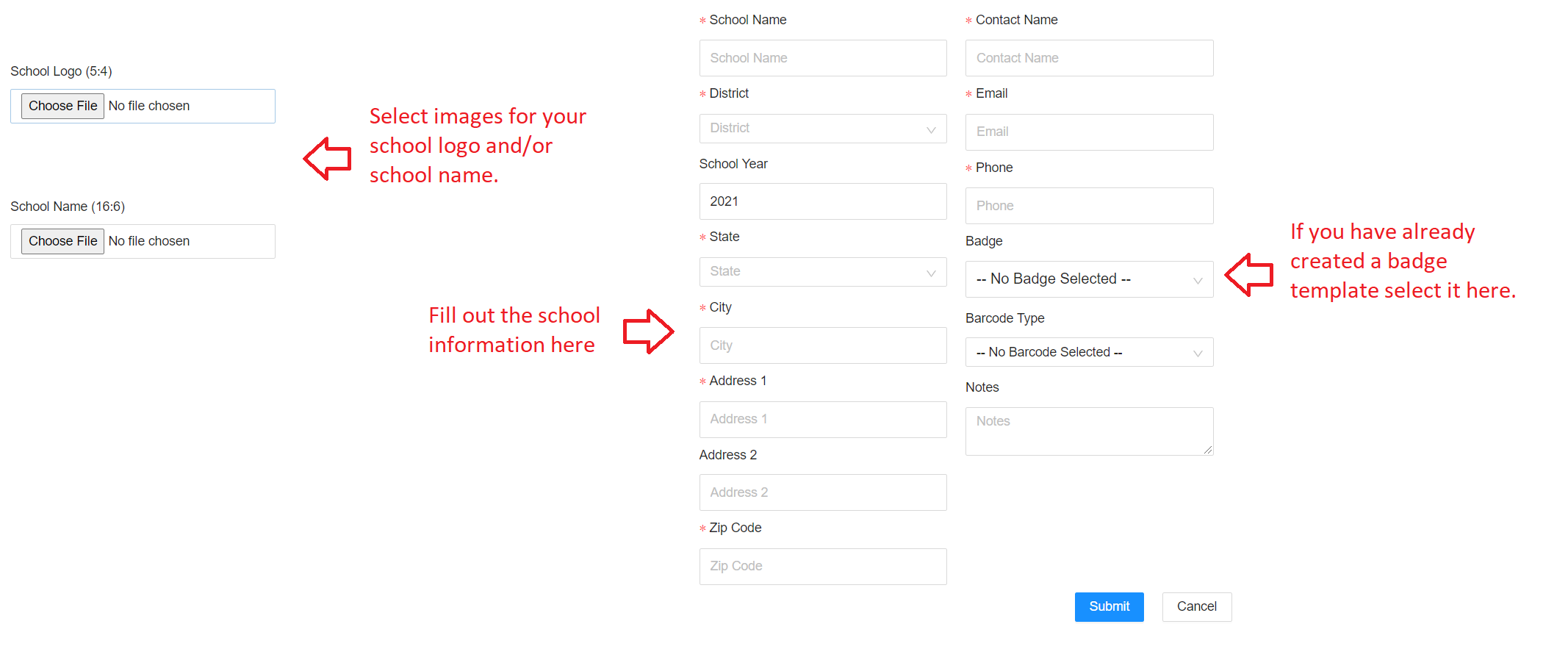 Click Submit when you are done.
Barcodes
Your digital IDs can contain a barcode. This barcode can be one the student may already use for other purposes at the school. Adding a barcode can eliminate the need for a separate or physical card that can get lost or stolen.
There are 2 common barcode types that we support: code 39 and code 128.
Editing an Existing School
If you have created your school but have to change information or add a badge template or barcode type you can easily edit any existing school.
Simply click Edit next to the school you need to modify, update the information then click Submit.
Deleting a School
To delete a school, click the Delete button next to the school in the school list then confirm the prompt that appears. Deleting a school will delete all students and related information associated to the school.