Creating Students
---
You can create students using your web portal in one of three ways.
School Management (For adding one student at a time; instructions below.)

User Manangement Creating students using this flow has limited student details. It is preferred to create students using the student import method.

Make sure the photos you are uploading are not too small. We recommend a size of at least 175x225 in JPG format.
To manually create a new student
Log in to your web portal.

Click on Schools in the left navigation pane then click the school name.

Click Create Student

Fill out the students information and upload a photo of the student. This will be used for their digital ID. The password you set here will be the one the student used to log into the mobile app. They should update their password immediately upon first login.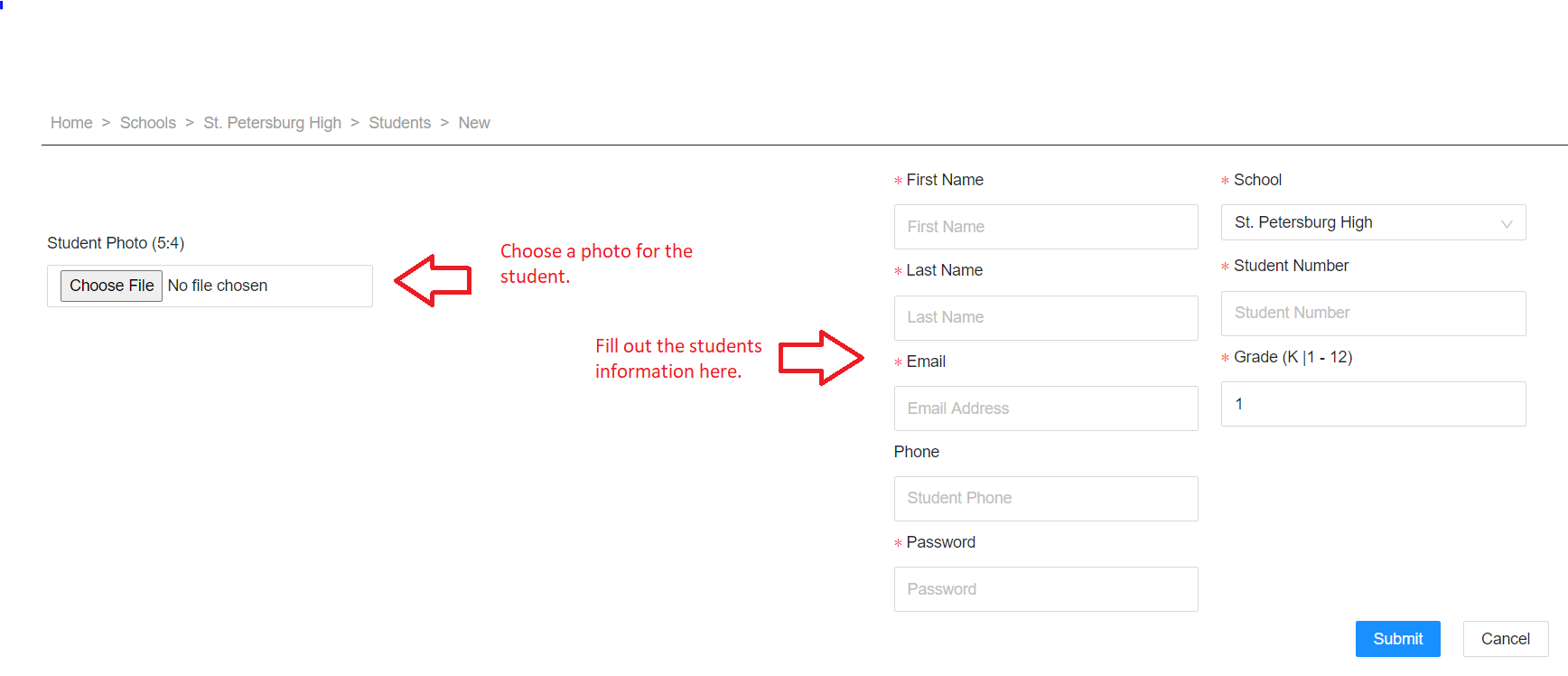 Click Submit when you are done.