Emergency Feature Overview
---
The Emergency feature allows you to activate and manage emergencies that may happen or perform drills to be better prepared in an emergency situation.
Activating an emergency instantly notifies students through their mobile app and any user that you specify with a custom notification. The emergency remains active until all students are marked safe or you manually resolve it.
Lets take a look!
Log into your web portal and click on Emergency
Emergencies have 2 statuses: Active and Resolved. An emergency will remain active until it is manually resolved in the web portal OR all students have marked themselves safe through their mobile app.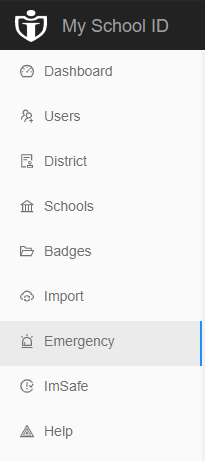 Here you can see all active and resolved emergencies for your school. The most recent will be at the top of the list.

Activating an Emergency
To activate an emergency click Activate Emergency. You will notice that this button also appears on all other pages within the web portal for easy access to activate an emergency.
Once you click to initiate an emergency you will see the page below.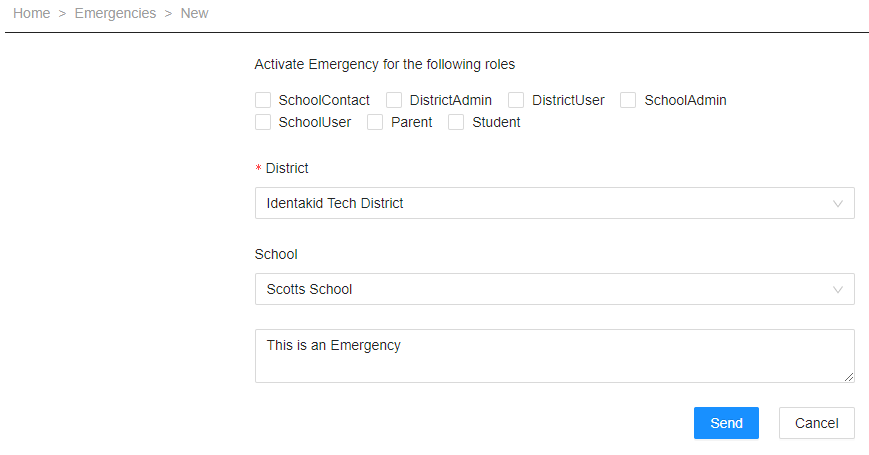 Select which group(s) of users will receive a notification for the emergency then select the school and input a custom message that will be sent as part of the notification.
Once you click Submit the emergency is active and all users are immediately notified.
Students will receive a push notification and can mark themselves safe or can click Needs Help and send a message.
Im Safe List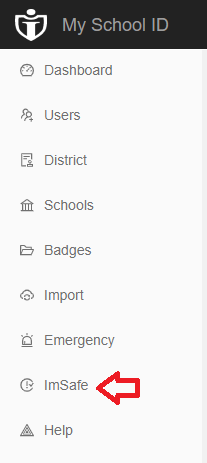 The status of all students can be viewed as a list in the Im safe area of the web portal. This will give you a list of each student and their status. You can also manually mark individual students safe.

To mark a student safe find the student in the list and click Mark as Safe
Help List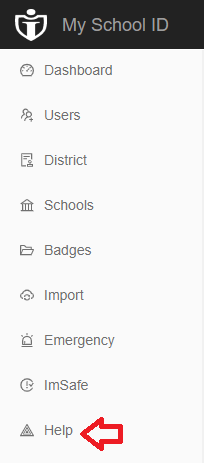 The Help area is where all messages received from students can be viewed.

Click View to view the details of the message or Delete to delete the message.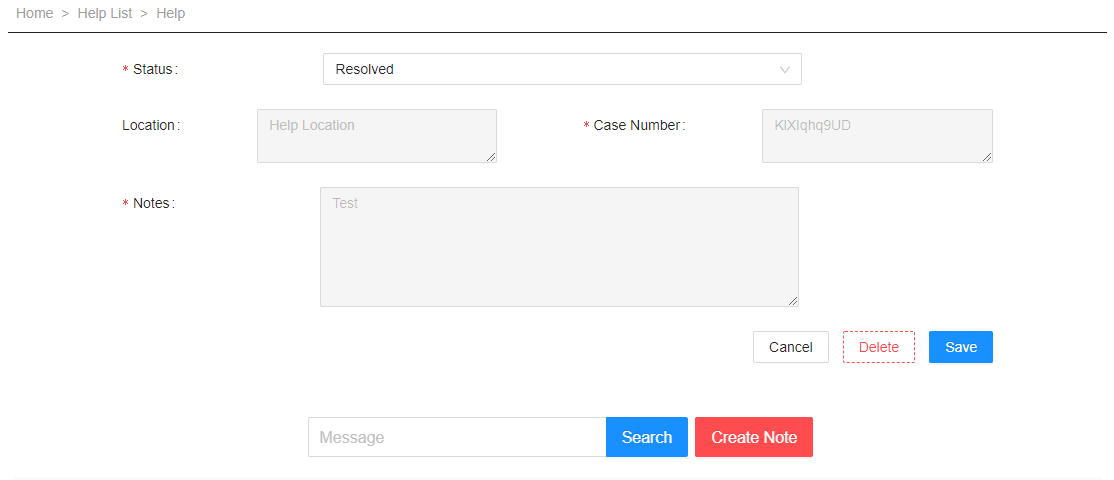 Here you can see the message from the student, their location, a Case ID number that is auto generated and the ability to create notes for each message record that will remain on that record even after the emergency has been resolved.
Editing an Emergency
Emergencies can be resolved either by all students marking themselves safe or manually by editing the emergency.
To edit an emergency
Click the Edit button next to the emergency in the list
Update the status and click Submit
Deleting an Emergency
Deleting an emergency deletes the emergency entry as well as all of the I'm safe entries from students and associated help messages from students.
To delete an emergency find it in your emergency list and click Delete
Confirm the delete in the pop up that appears.