Logging In and Navigating Your Web Portal
---
To access your MySchoolID Web Portal navigate to https://ms-id.com and log in using the credentials given to you by your school or district administrator.
Once logged in you will see:
Your Dashboard which is your home page and will contain information based on the role assigned to you.

The left navigation pane which allows you to jump to different areas of your web portal.

The Activate Emergency button which will always appear in the upper right corner of every page.

Your email address in the upper right corner.
Your Home Page/Dashboard
Read below to learn what information your dashboard contains. This information depends on the role assigned to you.
District Admins/District Users
Users with the DistrictAdmin role will see and be able to create new schools and students via their Dashboard. Users with the DistrictUser role will only be able to VIEW schools and students and cannot create new records.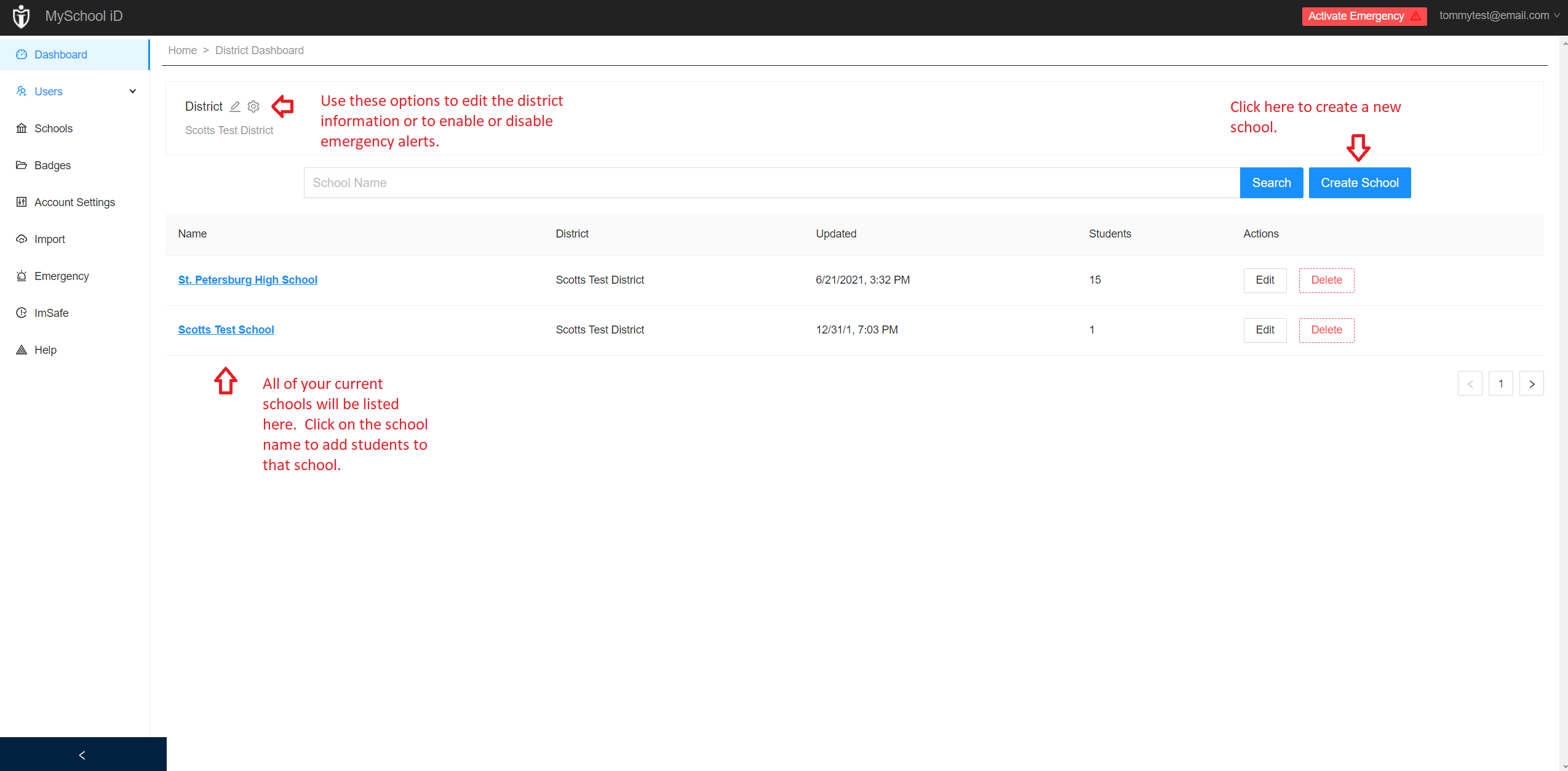 School Admins/School Users
Users with the SchoolAdmin role will be able to view and create new students. Users with the SchoolUser role will only be able to view students.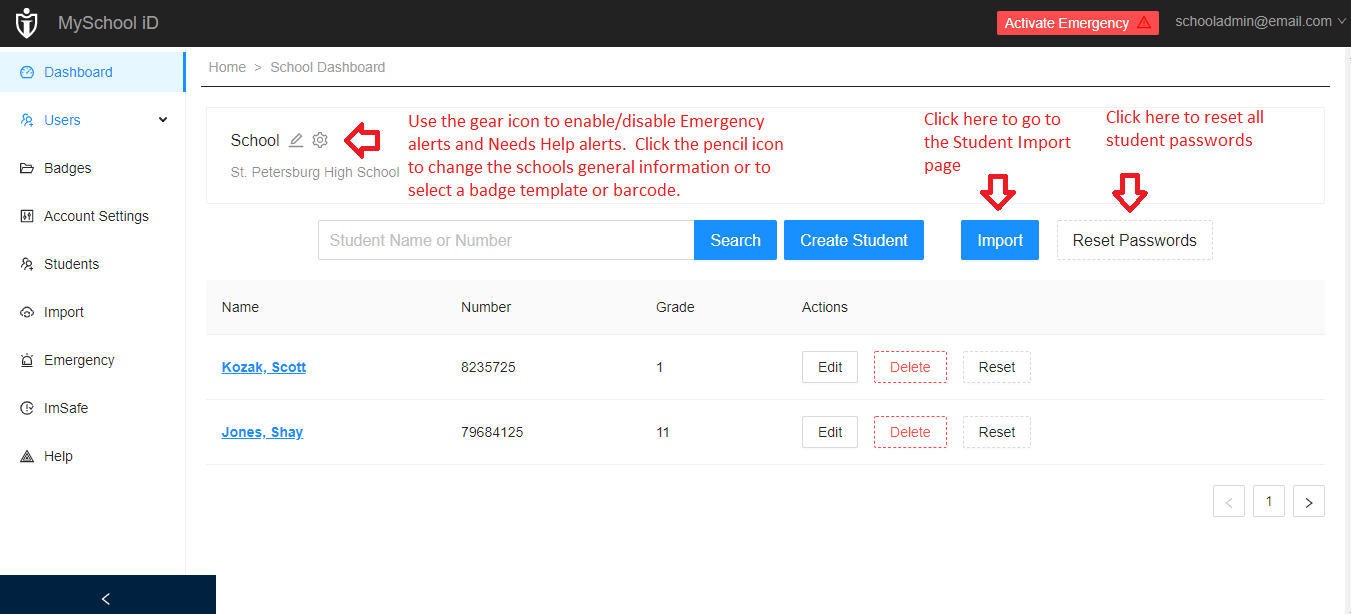 Navigation Pane

Your navigation pane makes it easy to jump to the area of the web portal you need quickly. Within your navigation pane are options for:
Dashboard - Go back to your home page
Users - Clicking Users will expand to show you each role and the users within those. If you have the permissions you can create new users here as well. More information on creating new users here .
Schools - Will allow you to view existing schools and create new schools(District Admins only). For more information on creating schools click here
Badges - Will allow you to create a badge background image to be used with your student IDs. More information here .
Account Settings - Account settings lets you view and change district or school information and enable or disable emergency and needs help alerts. More information here .
Import - The import area allows you to import your student data and photos. More information on how to import your data here .
Emergency - Activate and manage all emergencies at your school/district. More information on emergencies here .
Im Safe - Used in conjunction with the Emergency section, the Im Safe area provides you a real time list of students that have been marked safe during an active emergency.
Help - The help area can be used during an active emergency or not. It allows you to view and respond to any student that has requested help through their mobile app.
Editing Your User Profile
To update your profile simply click your email address in the upper right corner of your web portal. From here you can click Profile to update your information including your password.