Importing Student Data
---
This article will show you how to use the MySchoolID Web Portal to import your students' data and photos and generate passwords for each student.
Requirements:
Student data in CSV format (Template below)
Download Here
Zipped file OR a Dropbox folder location with student photos(PNG or JPG format; more info below)

Student ID number for each student entered in CSV MUST match that student's photo filename. More information on this below.
Log in to your web portal.

Click on the Import option in the left navigation pane.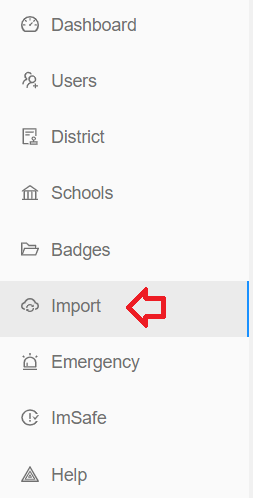 Click Create Import

Under Import Type select School, then select the school you want to import to. Click Next.

Under Image Source select whether you want to upload a ZIP file or use a DropBox folder. (Instructions for each are below.)

In both cases, the Student ID number entered in your CSV file MUST match the filename of that student's photo. (ex. John Adams Student ID number 54875, photo filename "54875.png") Take a look at the 2 photos below; the first image is the CSV file with student IDs that match the photo filenames in the second image.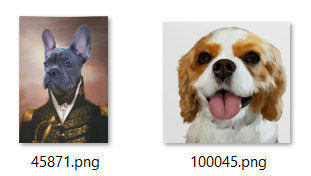 Uploading Photos via a ZIP file
To create a ZIP file simply put all your student photos into one folder.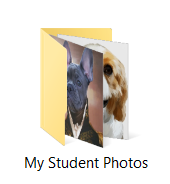 Right click that folder, hover over Send To then click Compressed(zipped) folder.

You can name the ZIP file anything you'd like. This will convert the folder to a ZIP file ready to be uploaded.
Once you have the ZIP file click ZIP File under Image Source then click Next.

Click Choose File and select the ZIP file you created. Click Next.

Click Choose File and select the CSV with your student data. Click Submit.

Uploading Photos via Dropbox
Log into your Dropbox account.

Find and hover over the folder containing your students photos and click the Share icon.

Click Copy Link.

Back in the MSID Web Portal, click Dropbox under Image Source. Click Next.

Paste (CTRL+V) in the folder URL you copied from Dropbox. Click Next.

Click Choose File and select the CSV with your student data. Click Submit.

Import Status
After you click Submit, you will be taken back to the Import page where you can see the status of your import. If successful, your student data and photos were all uploaded. If there is an error, click Edit to see a breakdown of each record you uploaded. Click Edit again next to any records with an error to see exactly what the error is so that you can make any needed corrections.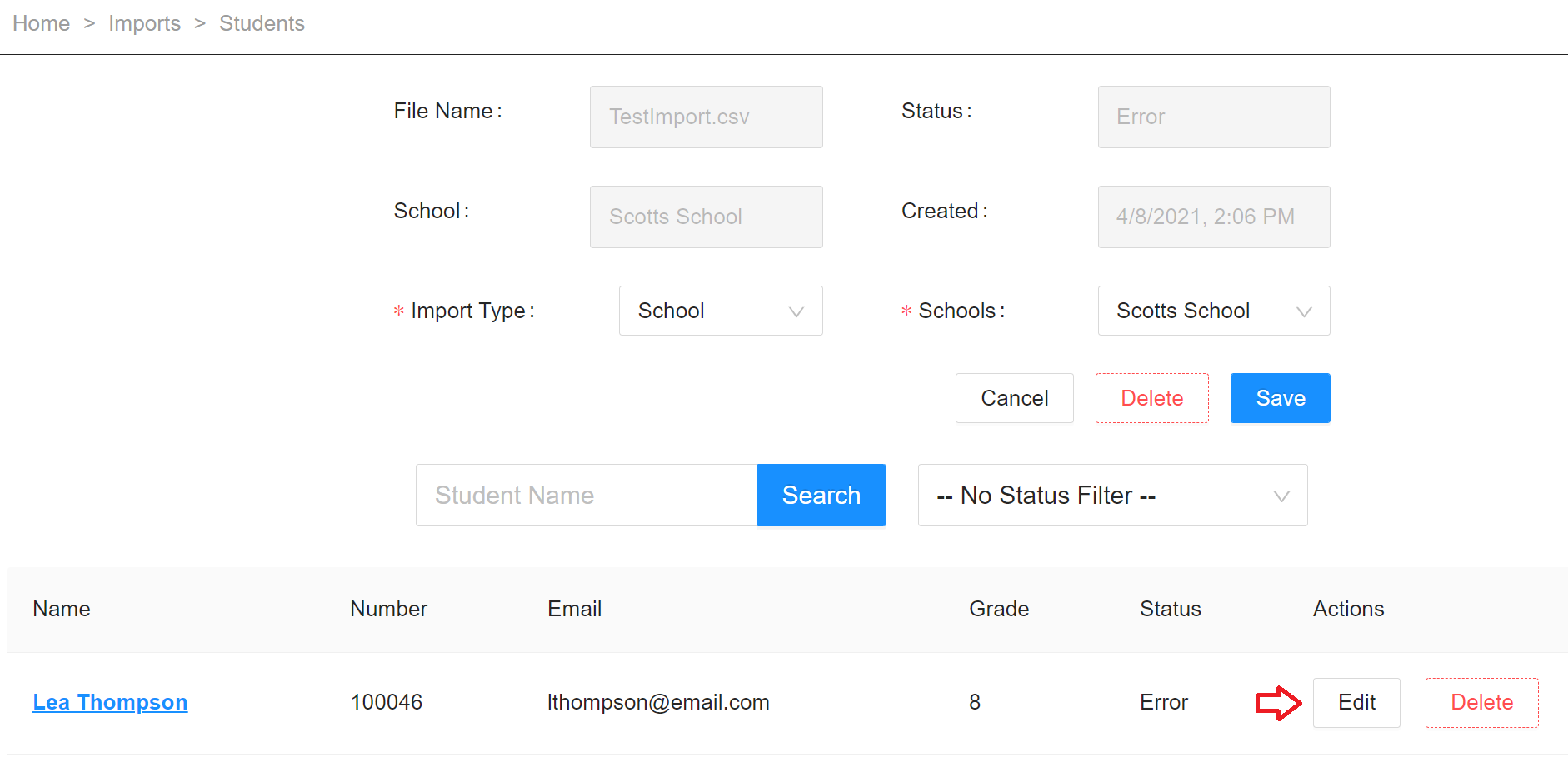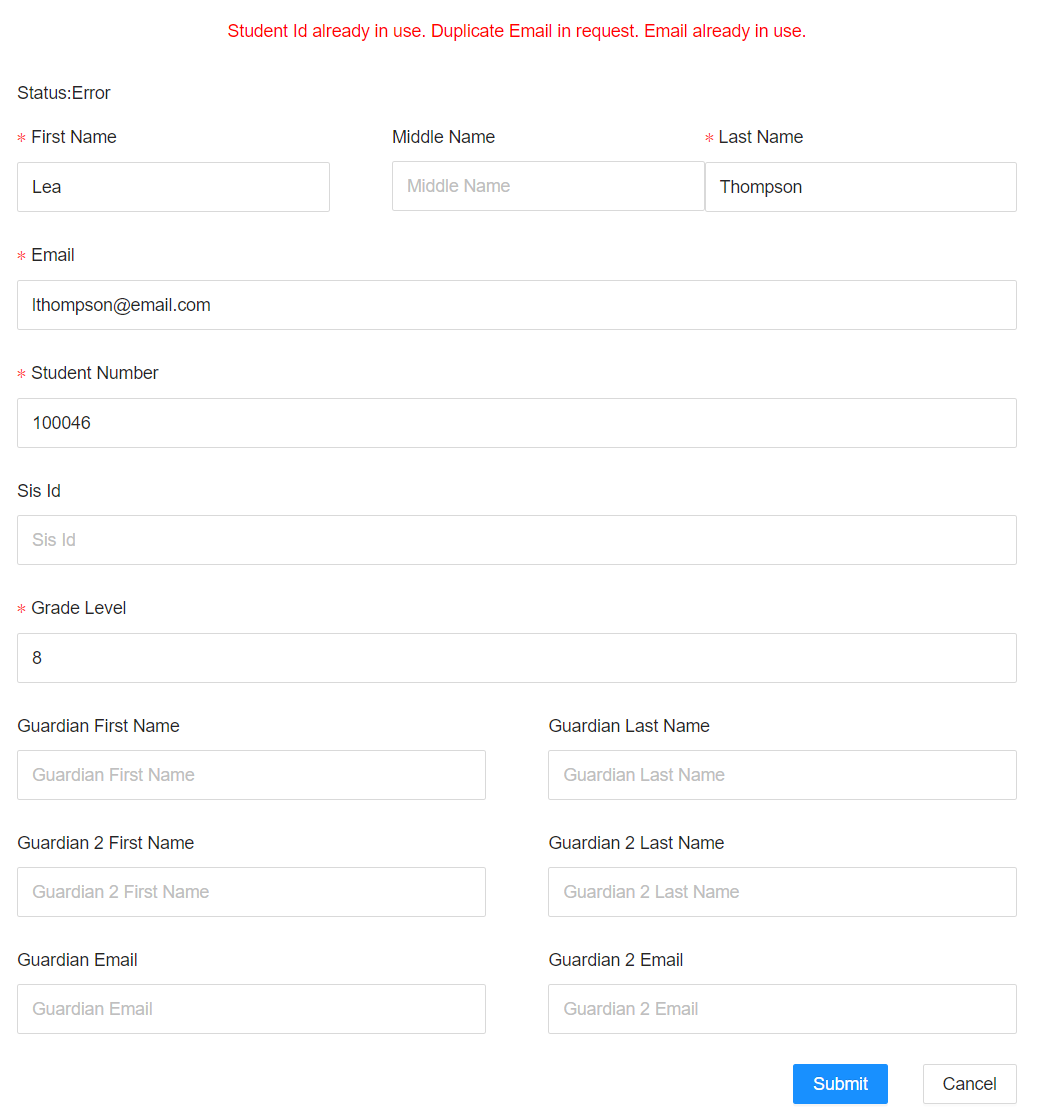 Password Generation
Once all student data and photos are uploaded you can generate and email a temporary password to each student. To do this click on Generate Passwords on the Import page.

This will send out a temporary password with a link to update it to each student with a valid email address.