Step 2 - Configure The Connection
Accessing the Powerschool App
To access your Powerschool app first log in to your Identakid District Manager with an admin account.
Once logged in click the Powerschool App link in the left navigation pane.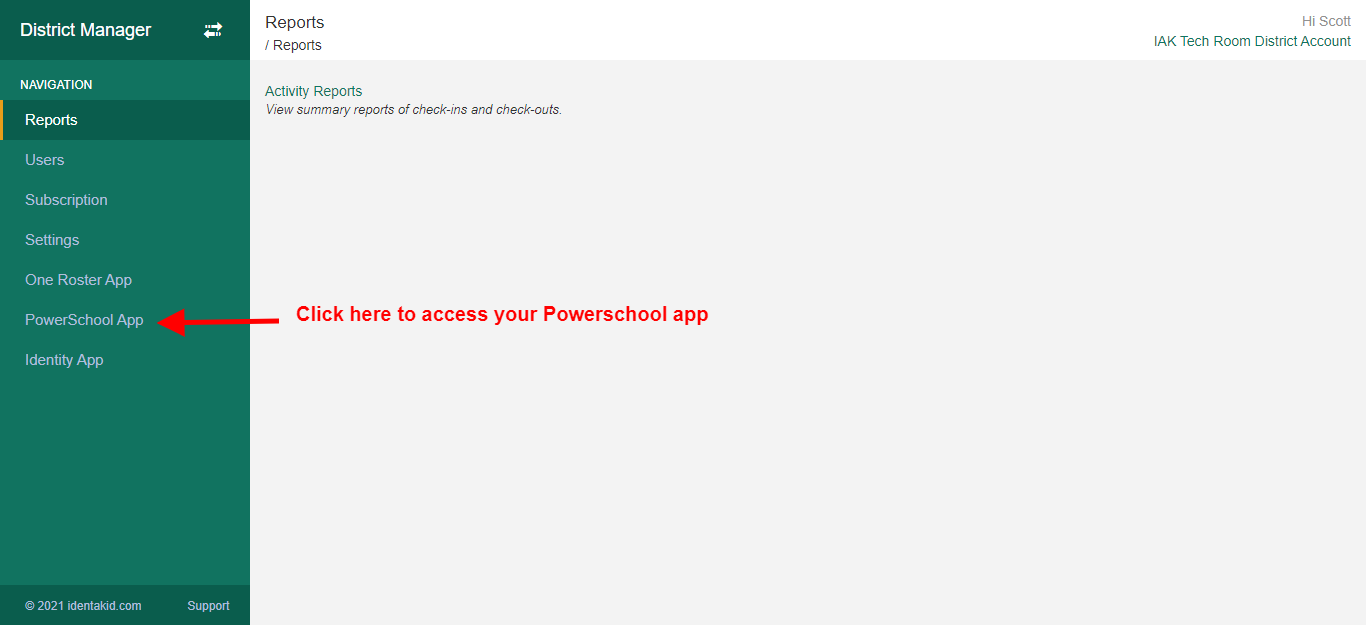 You will be taken to the Registration page.

We must first install the Identakid Visitor Management Powerschool plugin.
Installing the Plugin
Click Add New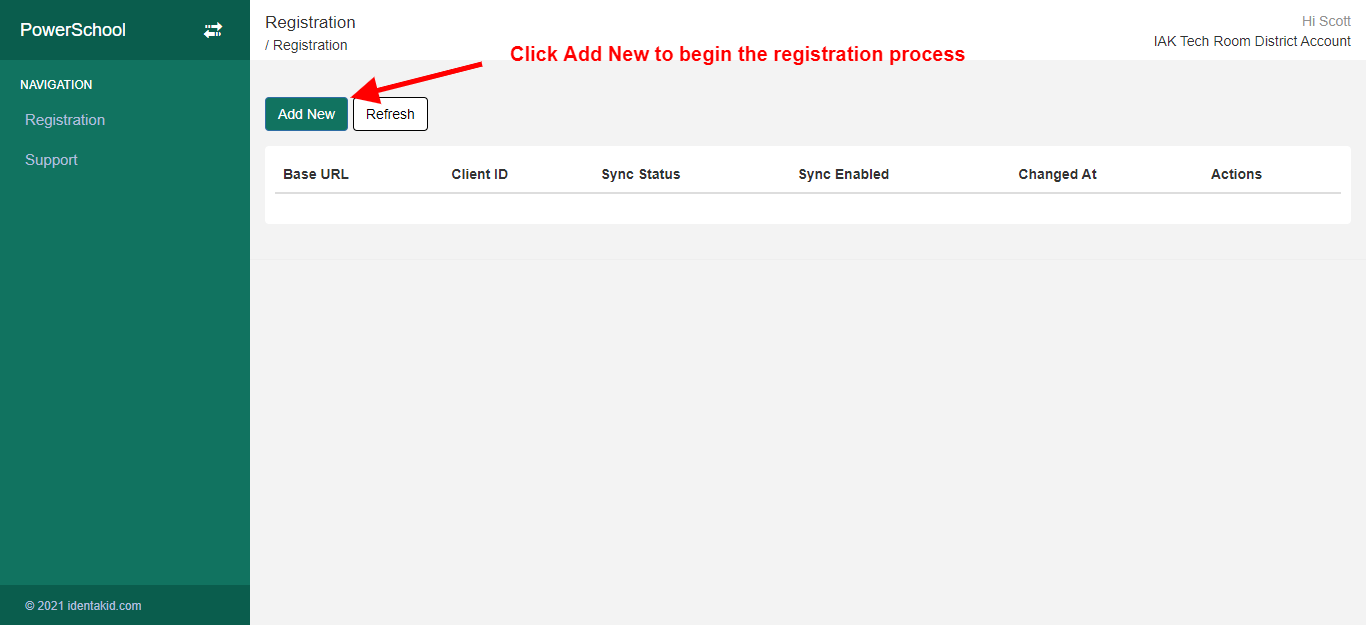 Click the link in the description to download the plugin file. (ZIP format) Is it extremely important that you do not unzip the plugin file.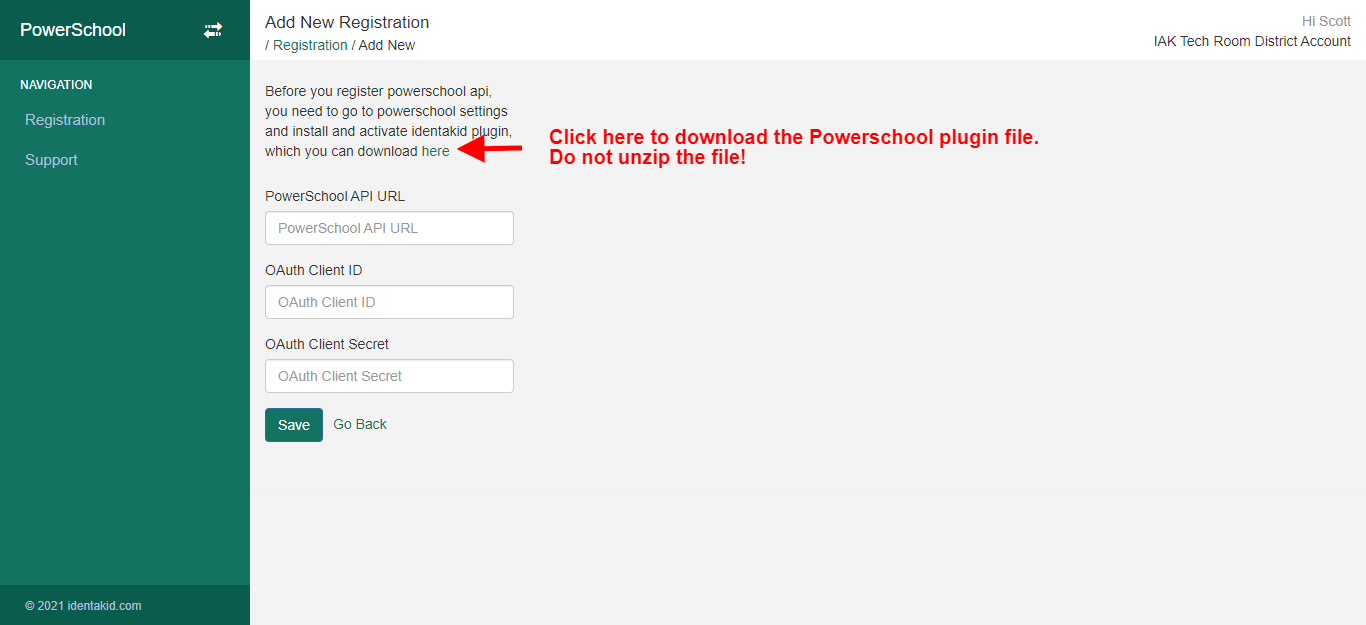 Stay on that page, open up a new tab and log in to your Powerschool portal using an account with sufficient privileges to install and enable the plugin.
From your Powerschool Portal Start Page click System in the left navigation pane, under Setup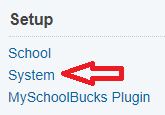 Once in the System menu scroll down until you see the Server section. Click System Settings

In the System Settings menu find and click Plugin Management Configuration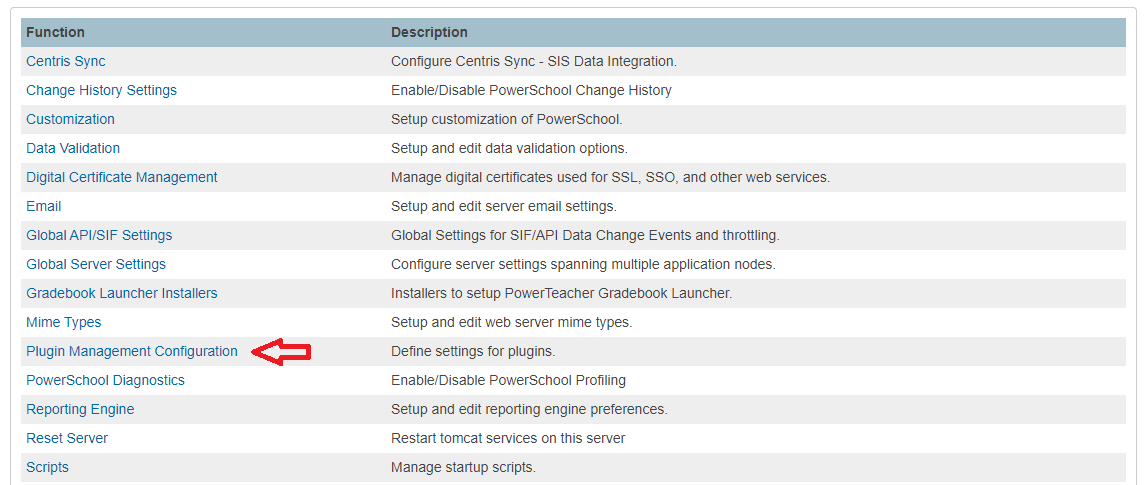 In the upper right corner click Install

Click Choose File and select the ZIP plugin file that you downloaded then click Install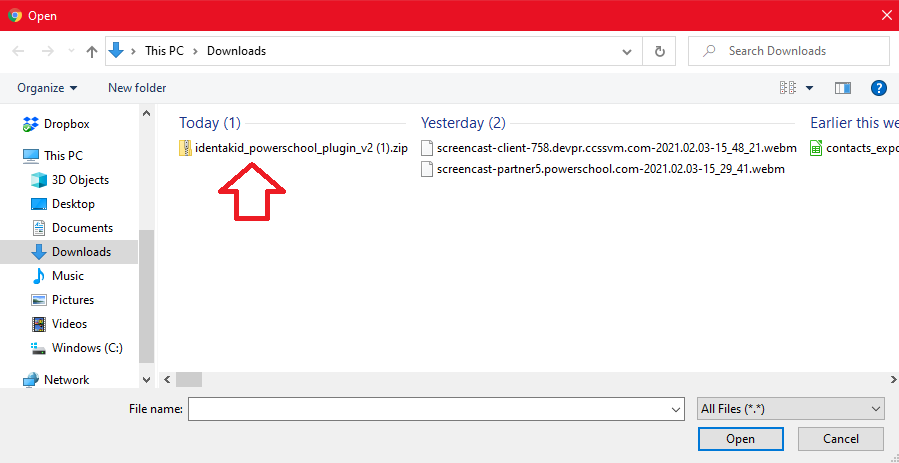 You should receive a message saying the install was successful. Locate the new plugin named Identakid Visitor Management and click the checkbox to enable it.

Click Enable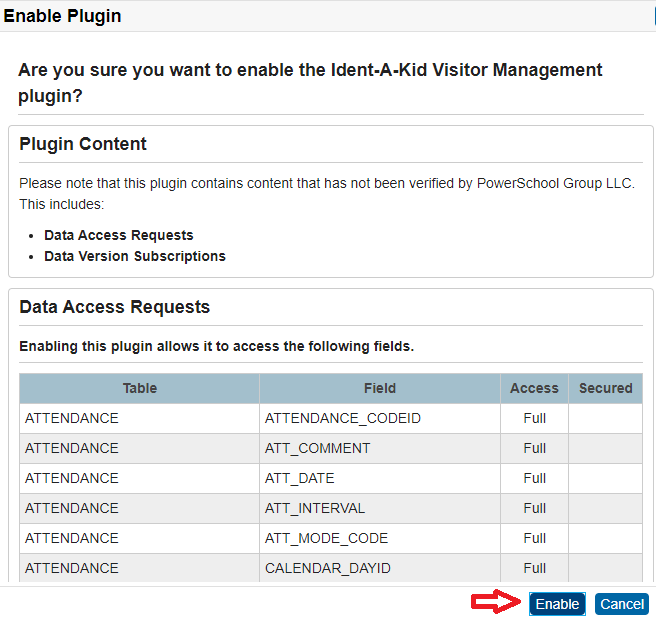 The plugin is now installed and enabled! Before we move back to the Powerschool app we need a few pieces of information from the plugin we just installed.
Finding the Client ID, Client Secret and URL
To find the Client ID and Client Secret first click on the Identakid Visitor Management plugin name.
Then scroll down and click on Data Provider Configuration
Here you will see your Client ID and Client Secret. Copy this information for later use.
IMPORTANT The Client ID and secret are sensitive pieces of information. Make sure to properly secure any files (both physical and digital) containing this information.
The last piece of info we need is also the easiest to obtain, the login URL. This is the same URL that you used to log into your Powerschool Portal with!
Ex. Https://districtname.powerschool.com
Is it important to not have a slash(/) at the end of your URL.
Creating a New Registration
Make sure you have your URL, ID and secret and head back to the Powerschool app where you downloaded the plugin, type that information into the fields shown and click Save.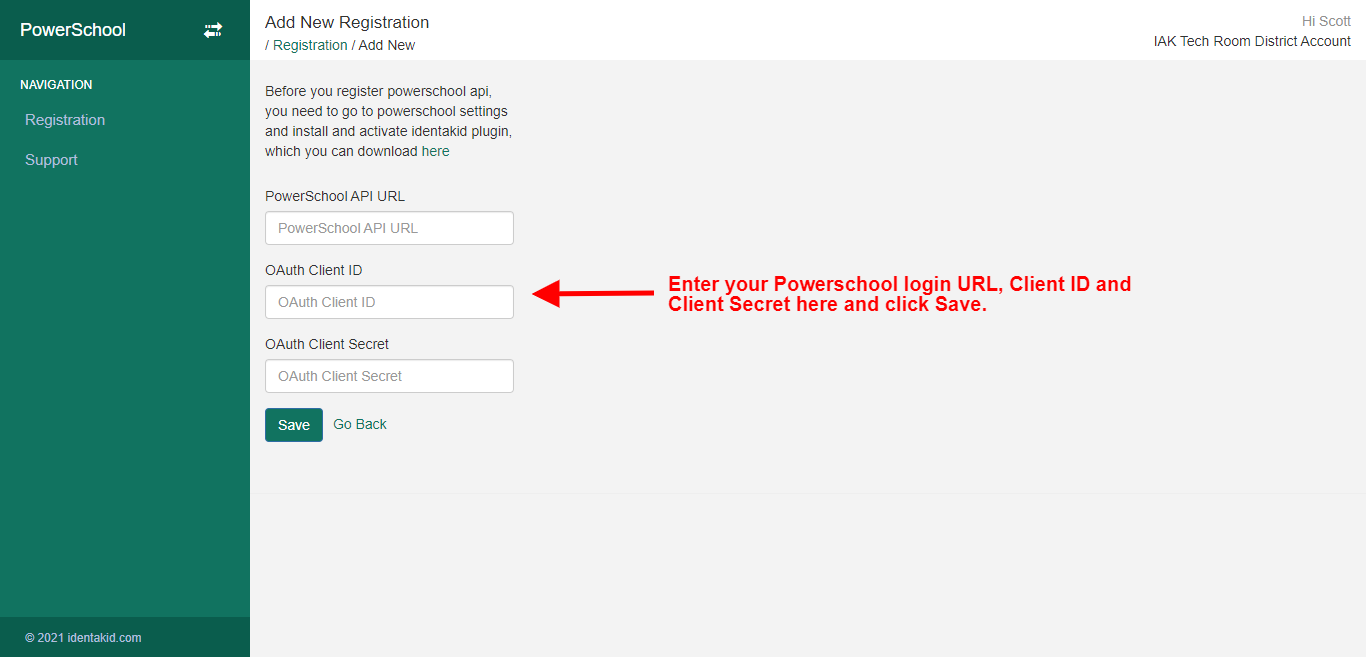 You should now see your registration listed.

The next step is to sync your school list