Running Activity Reports
---
IMPORTANT REPORT UPDATE: If you are used to using our original Activity Report please take some time to read about our new version of this report here . The original Activity Report, and this page, will expire soon.
---
Activity Reports consist of check in/out records that have been completed on your system. This information includes the name of the person who checked in and any other additional information that they may have answered during that check-in.
Running this report is easy using the School Manager.
First, click Reports in the blue navigation pane.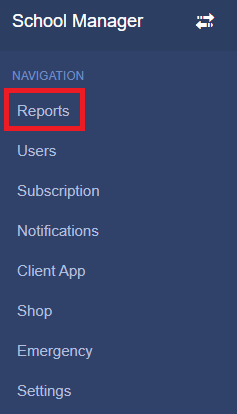 Next, click Activity Reports.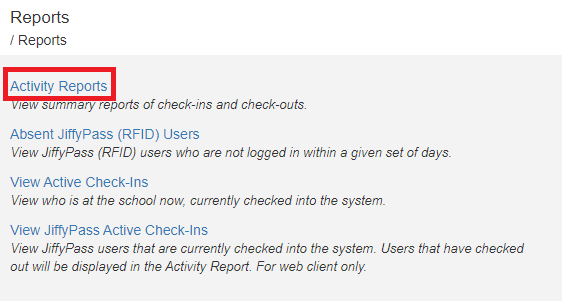 Here you will see some filters that you can use to generate the report that you need.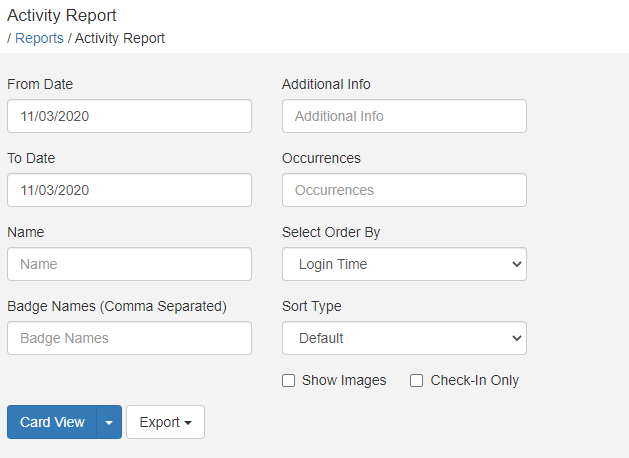 Simply enter in the filters you wish to use, then click Card View or Table View to view the report directly in your browser or click Export to export the report as a CSV, TSV or PDF file.