District Reporting
The reporting feature in your district manager allows you to run custom reports. This can not only include custom filters such as badge name, ID number or date range but you can segment groups of schools and run reports for those groups! For more information on School Groups click here
In your District Manager click Reports in the navigation pane.
Click Activity Report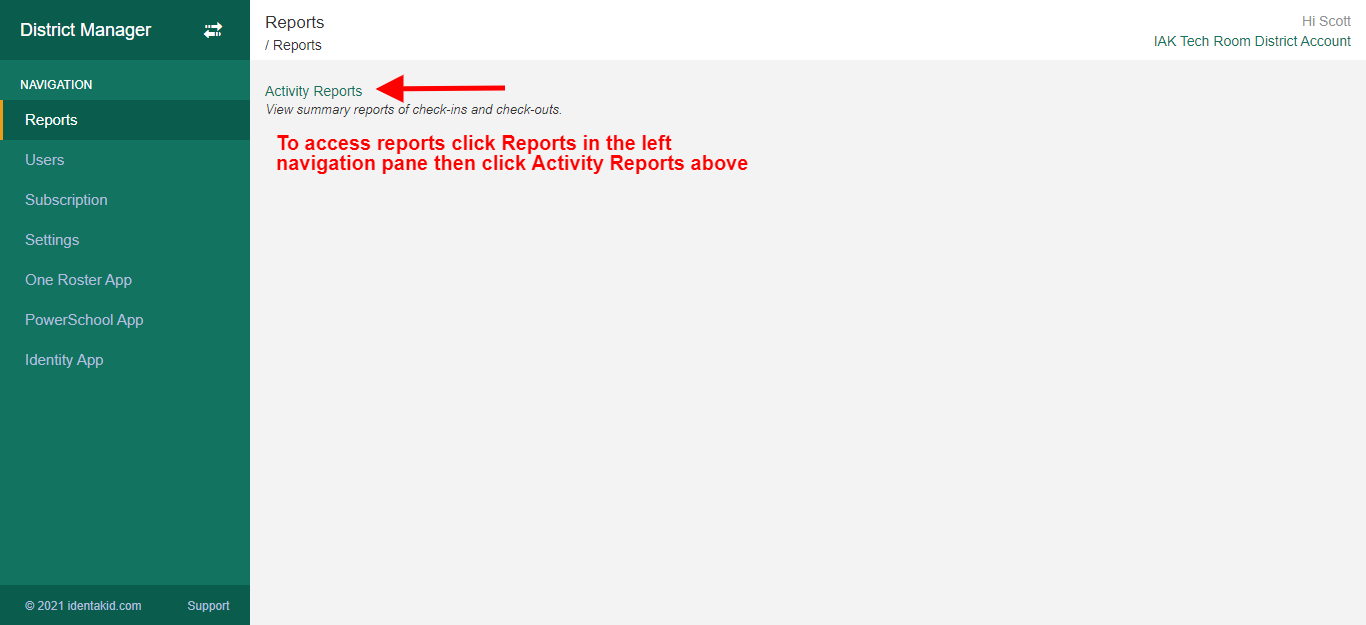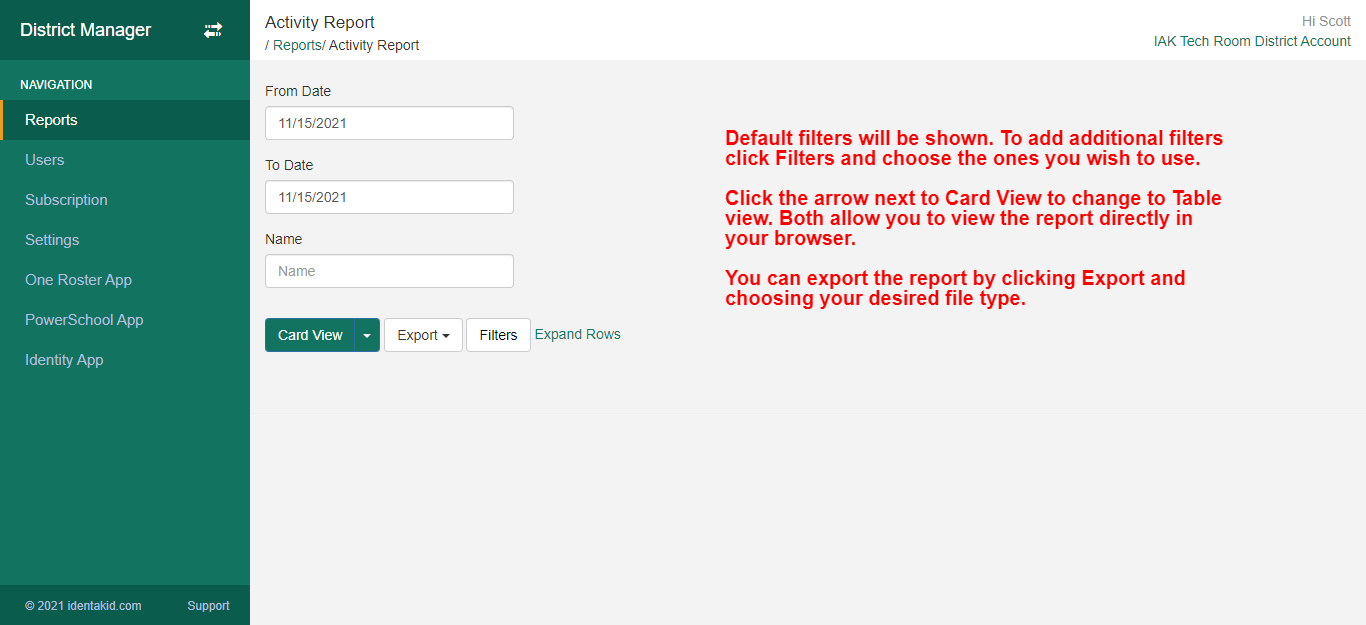 Here you will see some filters you can use. More can be added by clicking Filters and choosing the ones you wish to use.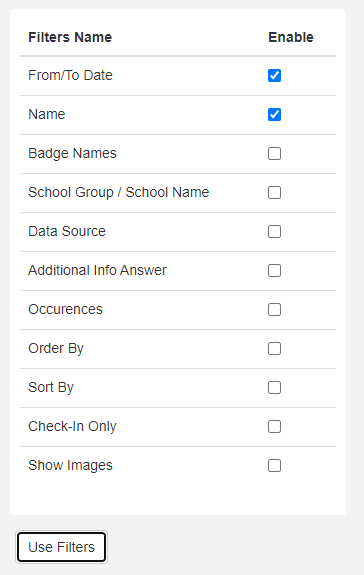 Once you have your filters selected click Use Filters to apply those changes. Then simply fill out your chosen filters and click Card View or the down arrow next to it to choose Table View. These allow you to view the report directly in your browser.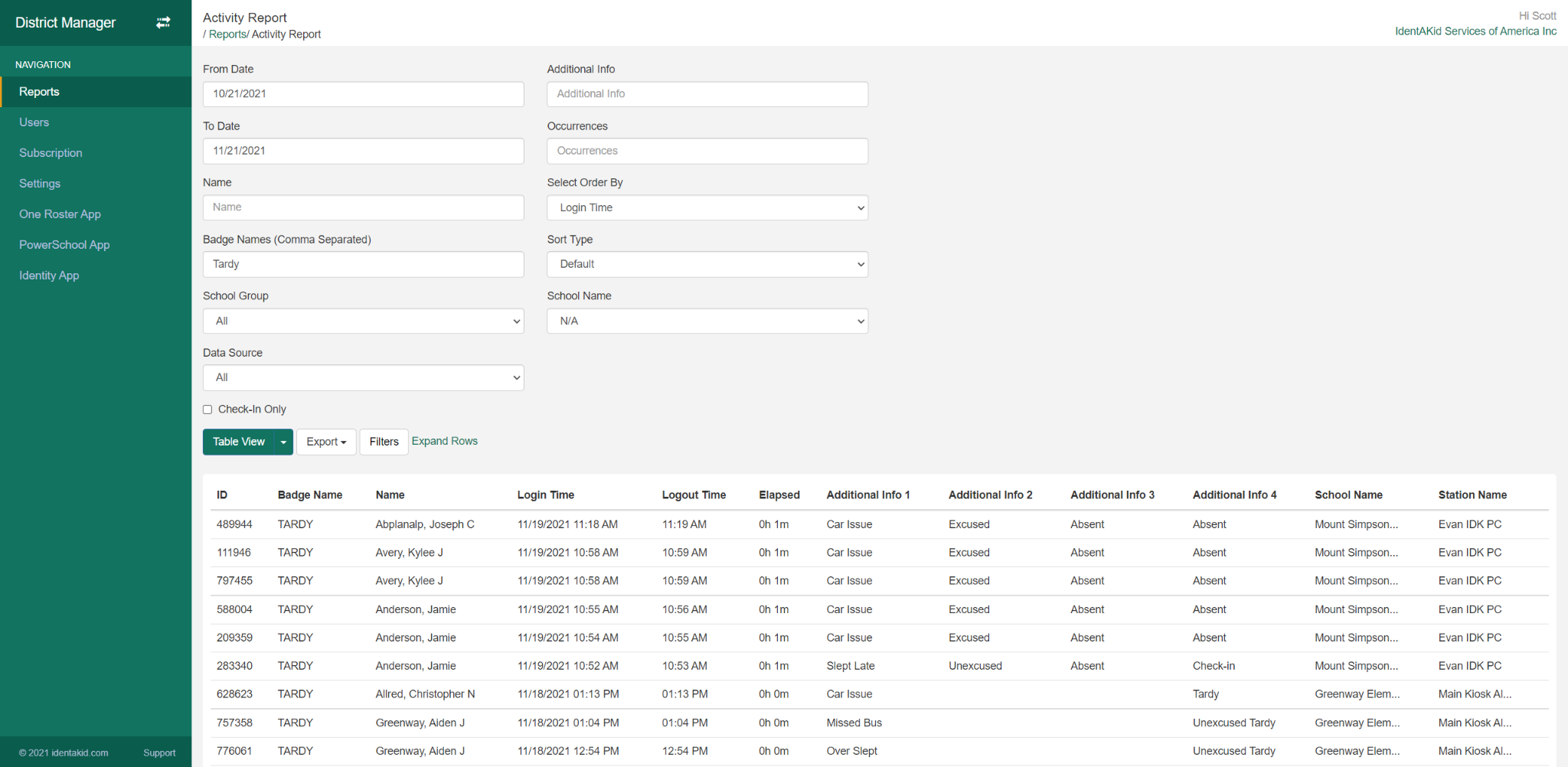 If you need to export the report click Export and choose your desired file type.