How to Associate Schools
Associating schools to your district account is a one time process that essentially activates the school(s) you choose. This is a required step!
Click Associate Schools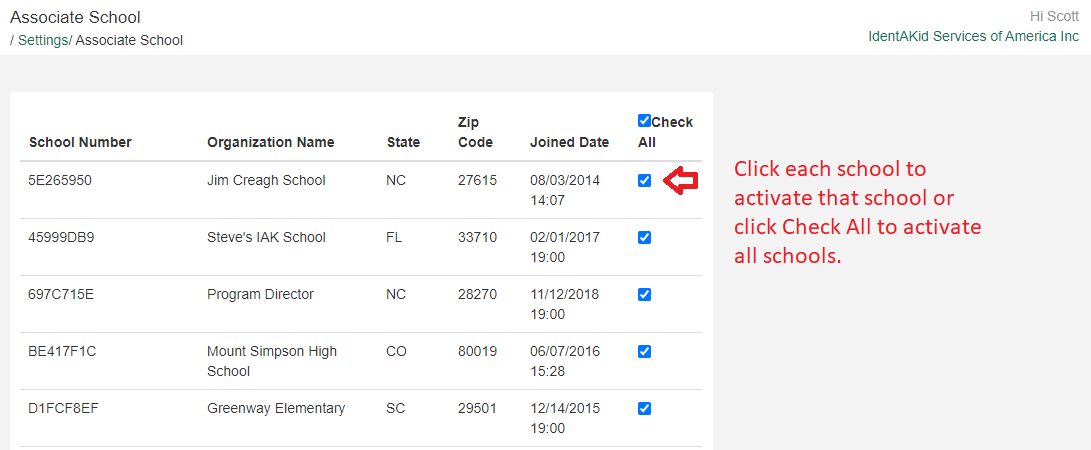 Here you will see all schools tied to your district but they may not yet be associated. If any school in your list is missing a checkmark go ahead and check those schools and click Save
Your schools are now activated!