Standard Integration
Click Add New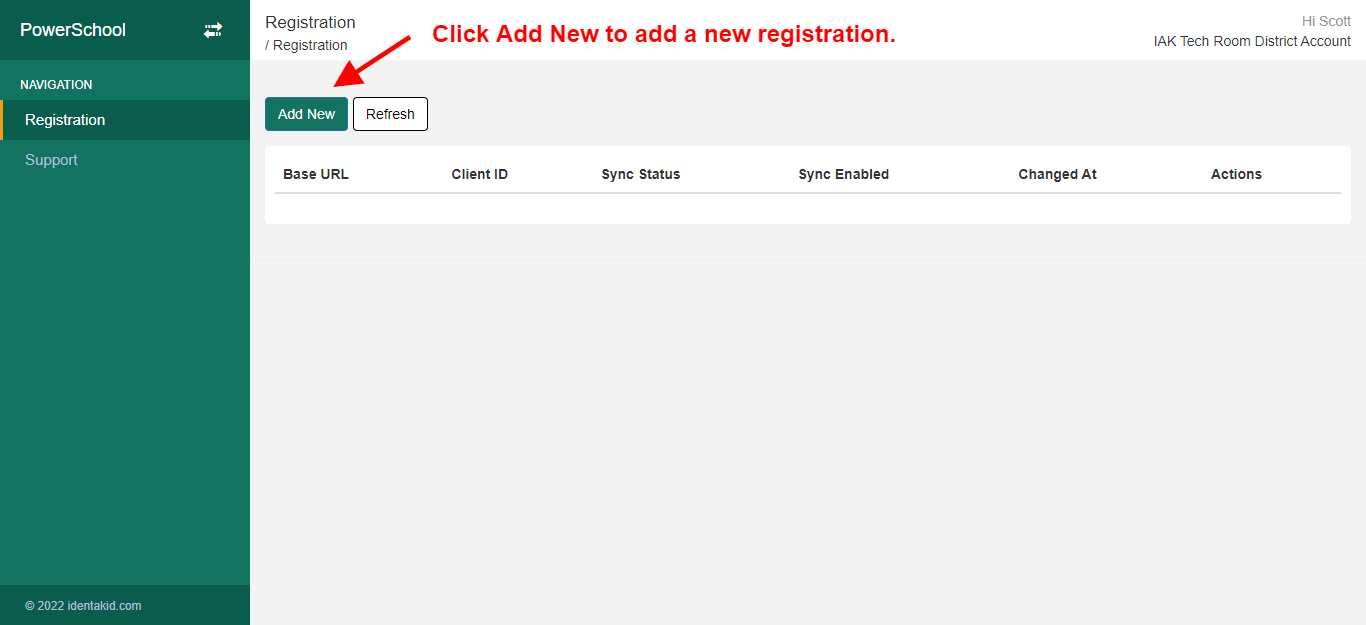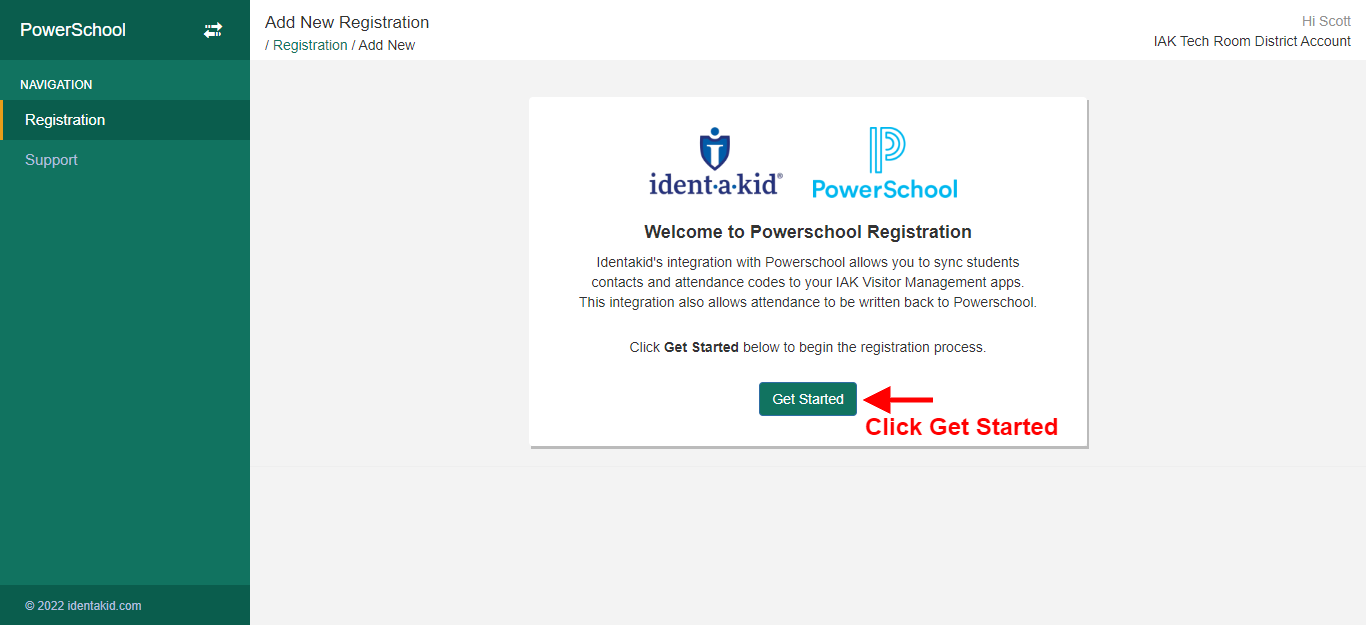 Click Get Started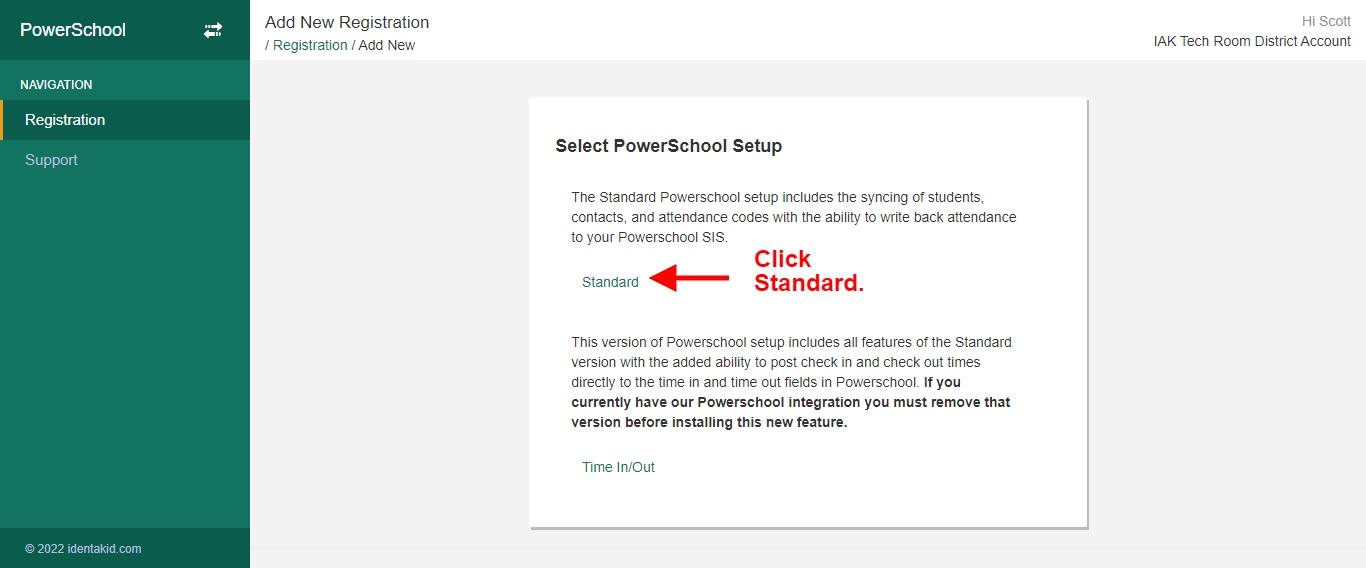 Choose Standard.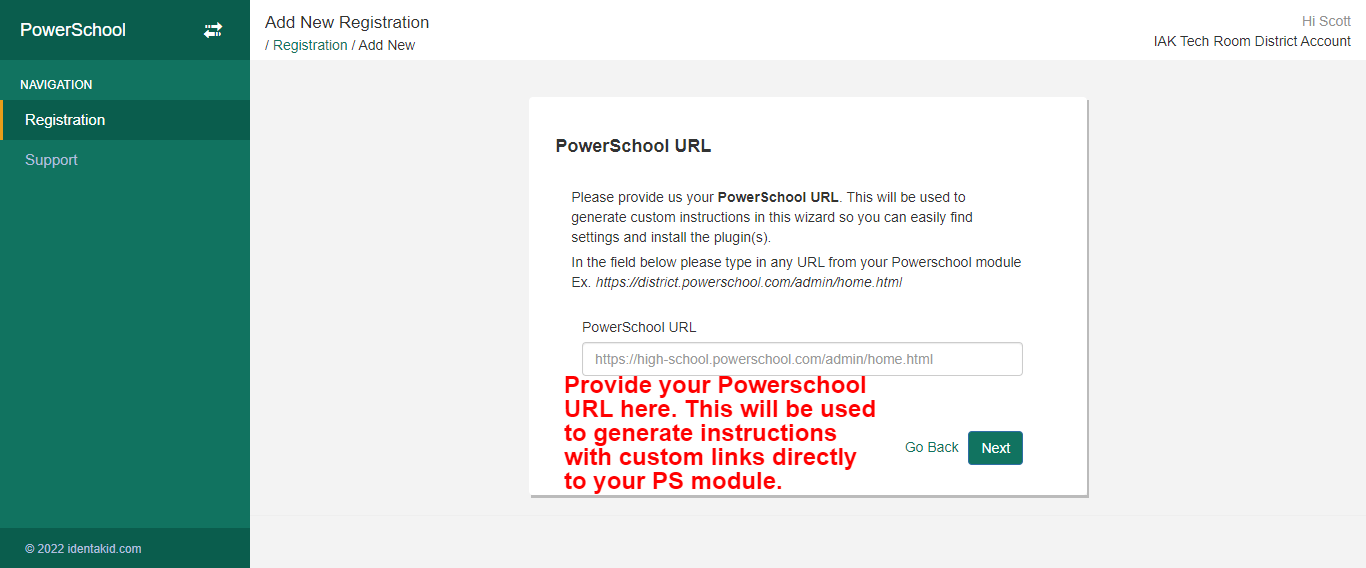 Type in your Powerschool login URL here. This will be used to generate custom instructions with links directly to your Powerschool module. Once you have typed in your URL click Next.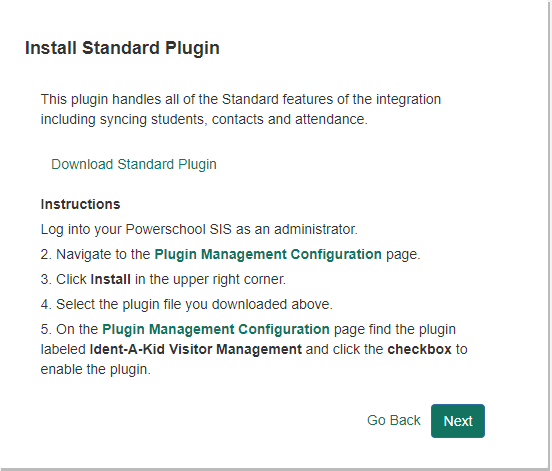 Click Download Standard Plugin to download the plugin file. Do not unzip the downloaded file. It must be installed as a ZIP file.
Follow the on-screen instructions to install the plugin within your Powerschool module. Use the links within the instructions to navigate to those specific pages in Powerschool.
Once you have completed the steps click Next.
The plugin should now be installed and enabled. Before we move back to the Powerschool app we need a few pieces of information from the plugin we just installed.
Finding the Client ID and Client Secret
To find the Client ID and Client Secret first click on the Identakid Visitor Management plugin name.
Then scroll down and click on Data Provider Configuration
Here you will see your Client ID and Client Secret. Copy this information for later use.
IMPORTANT The Client ID and secret are sensitive pieces of information. Make sure to properly secure any files (both physical and digital) containing this information.
Copy the Client ID and Client Secret into the fields shown and click Next.
The system will now try to connect to your Powerschool module using the information entered. If you receive an error that we cannot communicate with Powerschool please click Go Back and review your information. Once the connection is successful click Next.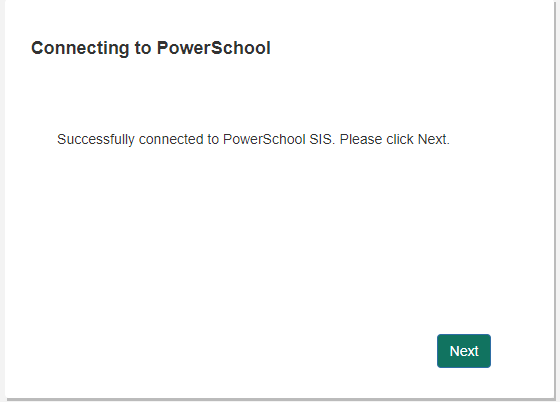 You should see a Review page. Review the information and click Sync.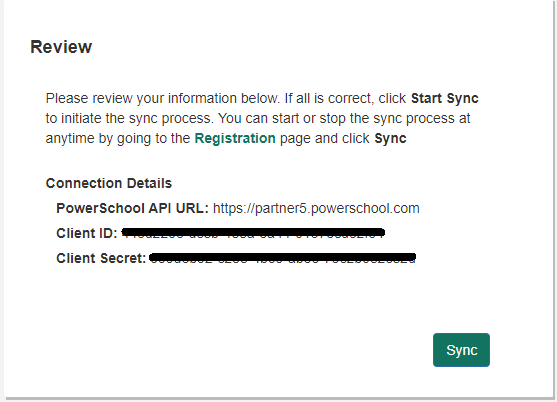 The standard integration has been completed.
The next step is to sync your school list