Setting a Sync Schedule and Starting the Connection
The last step is to select a sync schedule and start the connection!
Selecting a Sync Schedule
The sync schedule distates how often your students and contacts are updated. You can set a schedule that updates in real time or at a interval you set such as every day or every week on a certain day or certain time. The most common schedule will be real time.
On your Registration Page click Sync
In the Sync Cron Job field enter in any one of the following most common sync schedules
Every minute - * * * * *
Every day - 0 0 * * *
Every week - 0 0 * * 0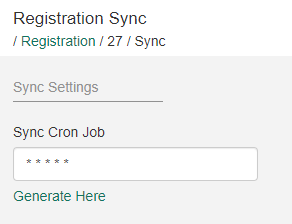 There are other entries that can be used. Click the Generate Here link for more examples.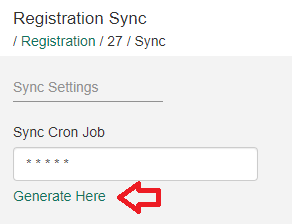 Once you have entered in the schedule simply click
and the process is complete!