Time-In/Time-Out Integration
Follow these instructions to configure Powerschool time-in/out.
Click Add New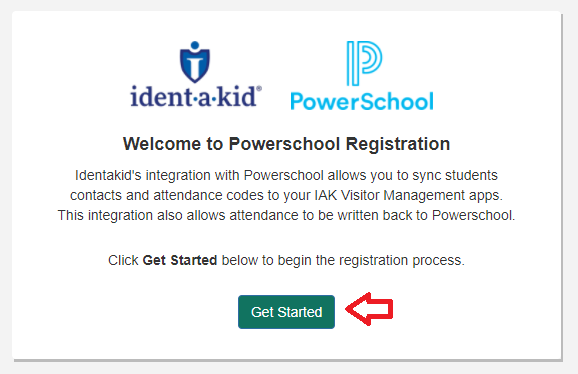 Click Get Started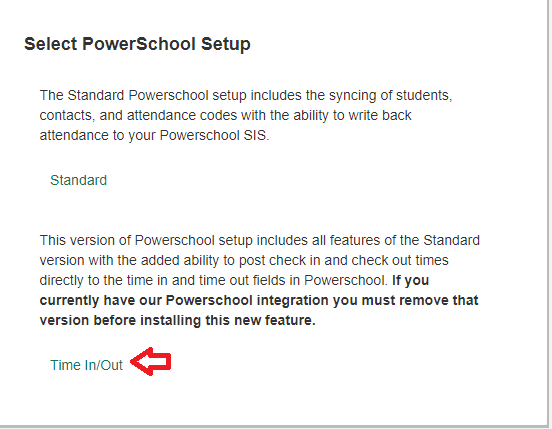 Choose Time-In/Out.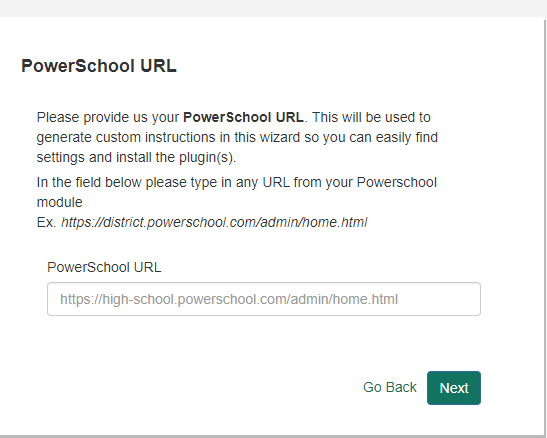 Type in your Powerschool login URL here. This will be used to generate custom instructions with links directly to your Powerschool module. Once you have typed in your URL click Next.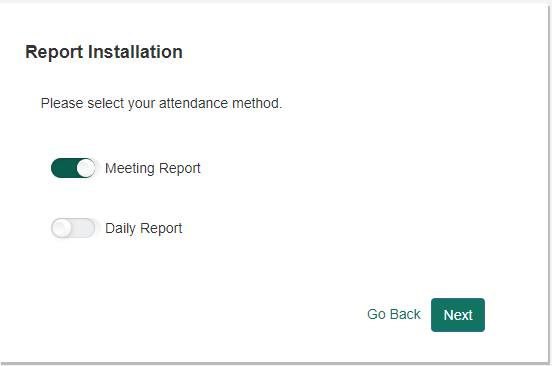 This screen will allow you to select which attendance mode(s) you want to use with time in/out.
Daily Report - Used for schools that utilize daily attendance mode
Meeting Report - Used for schools that utilize meeting/period attendance mode
Select which mode(s) you would like to configure and click Next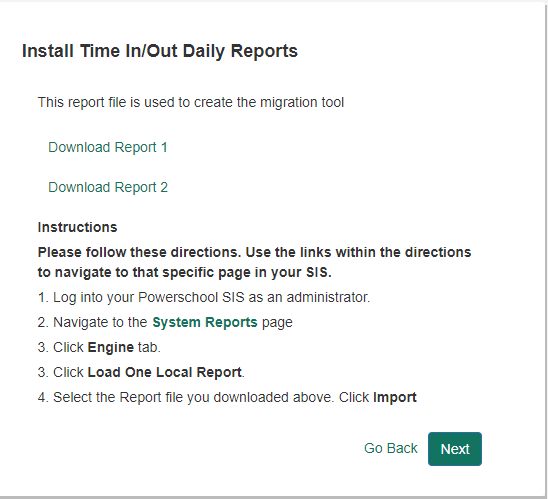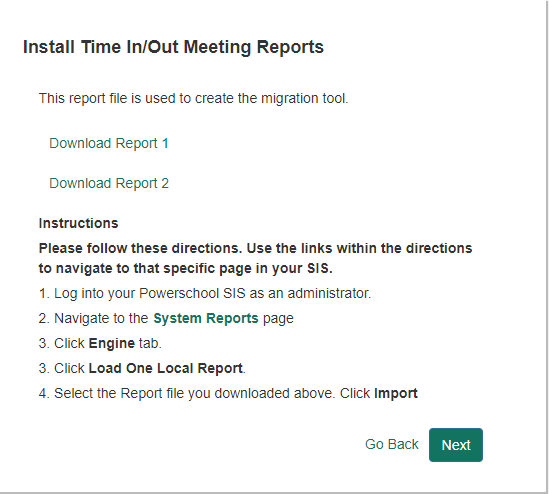 These 2 screens allow you to download the required reports based on attendance mode. Simply follow the on-screen instructions to download and install the reporting files.
Q: What are these reports used for?
These files allow us to write back the specific time in and out data. Unfortunately this cannot be done in real-time so we must set the reports to run every hour.
Setting Up A Report Schedule
To set up a schedule to run the report every hour:
On the Powerschool Start Page click System Reports under the Reports area in the left navigation pane. IMPORTANT NOTE - You must be under your District Office location in Powerschool in order to install these files for all schools in your district. The can be installed at the school level but will only run for that school. You can verify the school you are currently working with by looking in the upper right corner of your Powerschool module.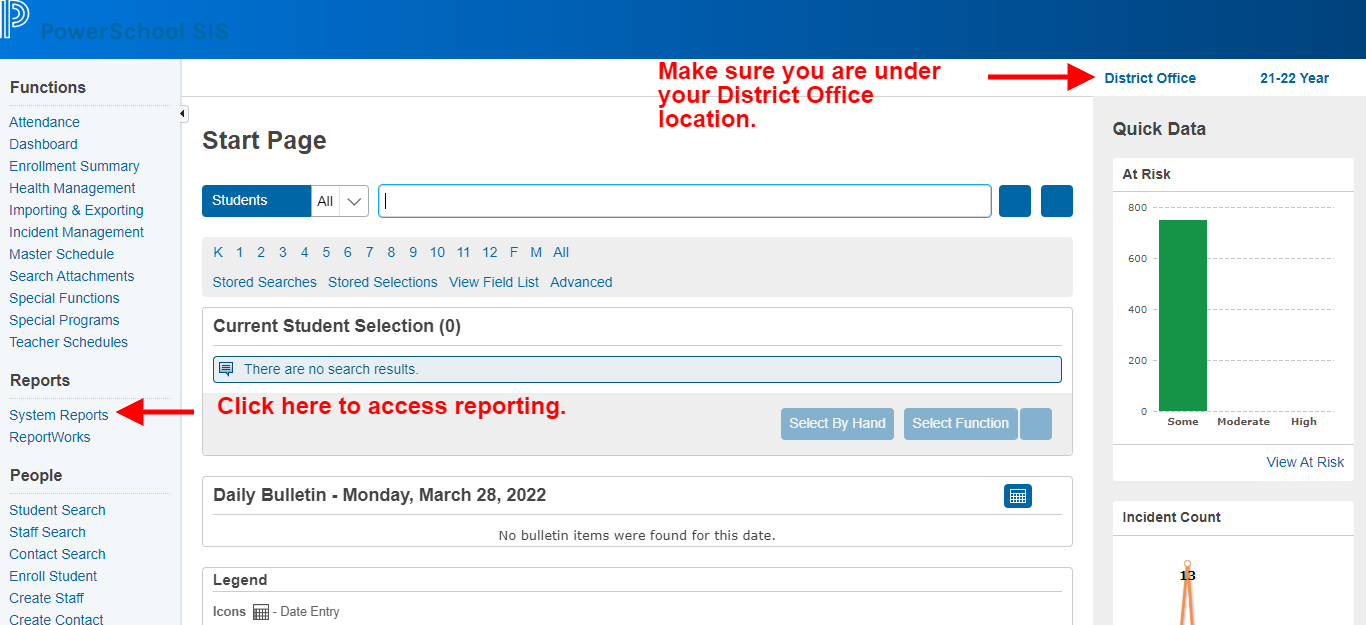 Click the Engine tab.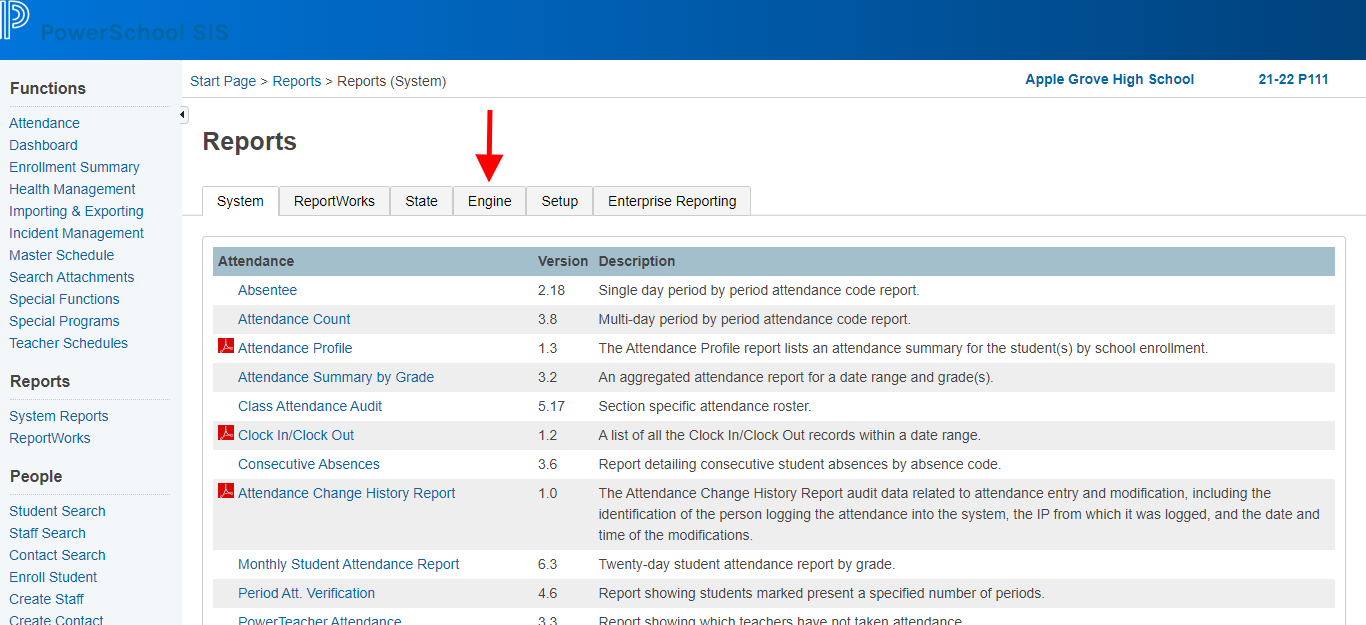 Click Execute.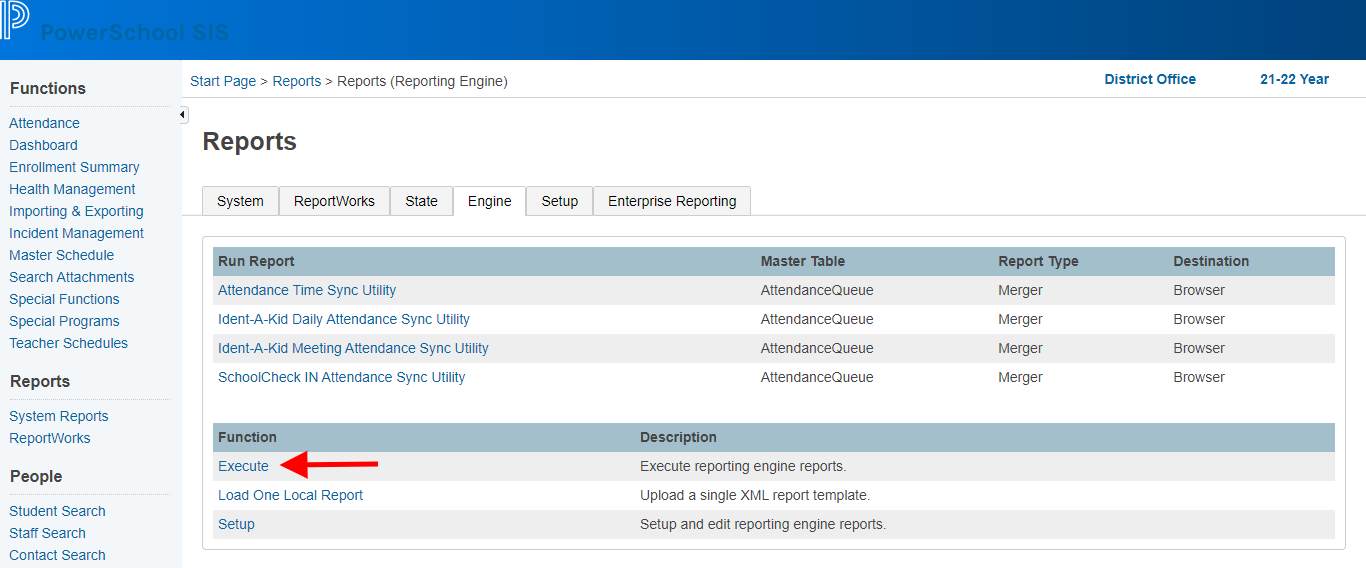 Select the following options:

Under File to Report From select AttendanceQueue
For Report Template choose Identakid_daily_sync_1 or Identakid_meeting_sync_1 depending on attendance mode being used. Both reports can be set up to run concurrently.
Under Processing Options choose to execute the report At Night. We are going to update this to run every hour.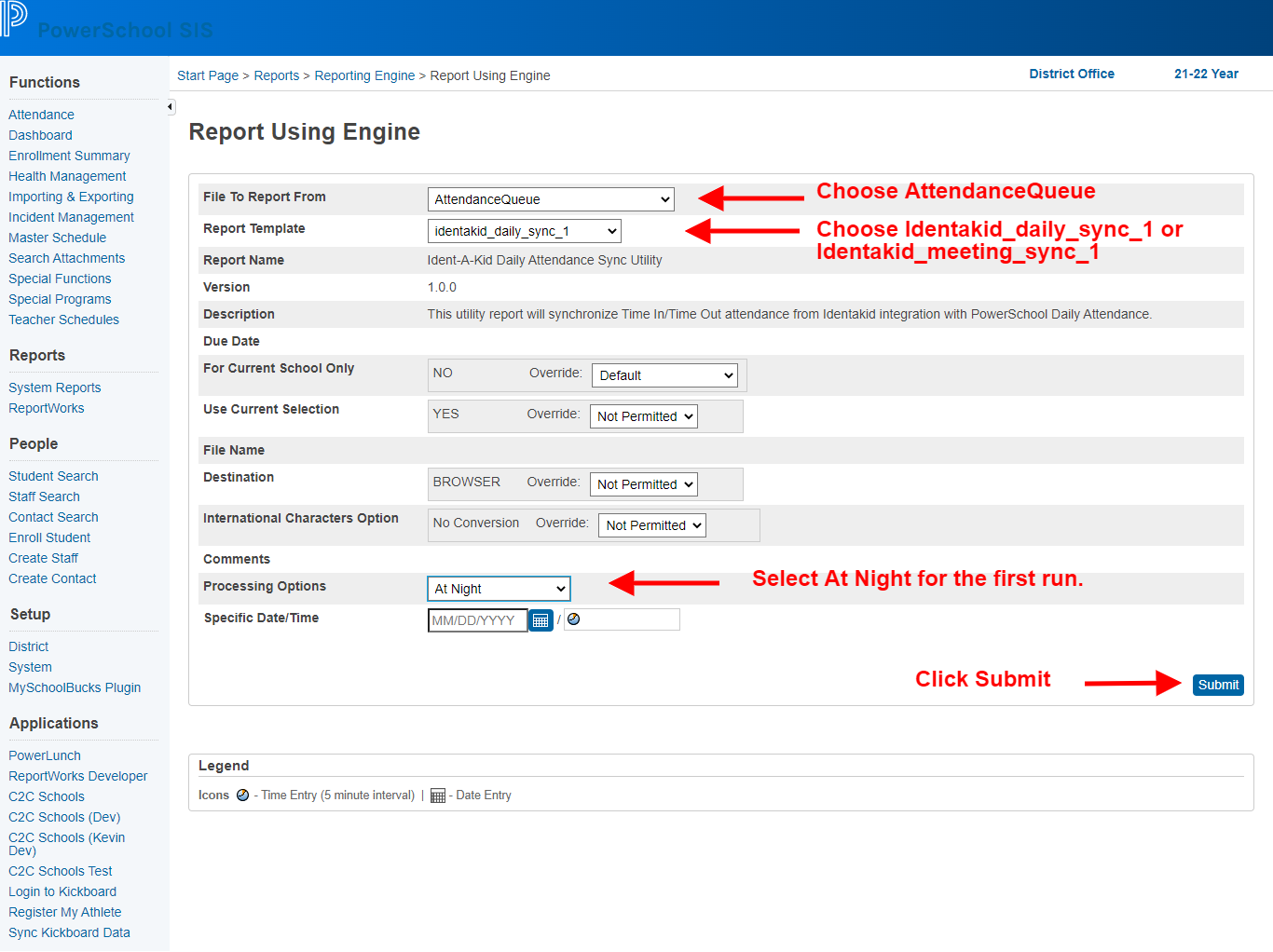 Click Submit when you are done.
Now we have to update the report to run every hour.
On the Powerschool Start Page click System under Setup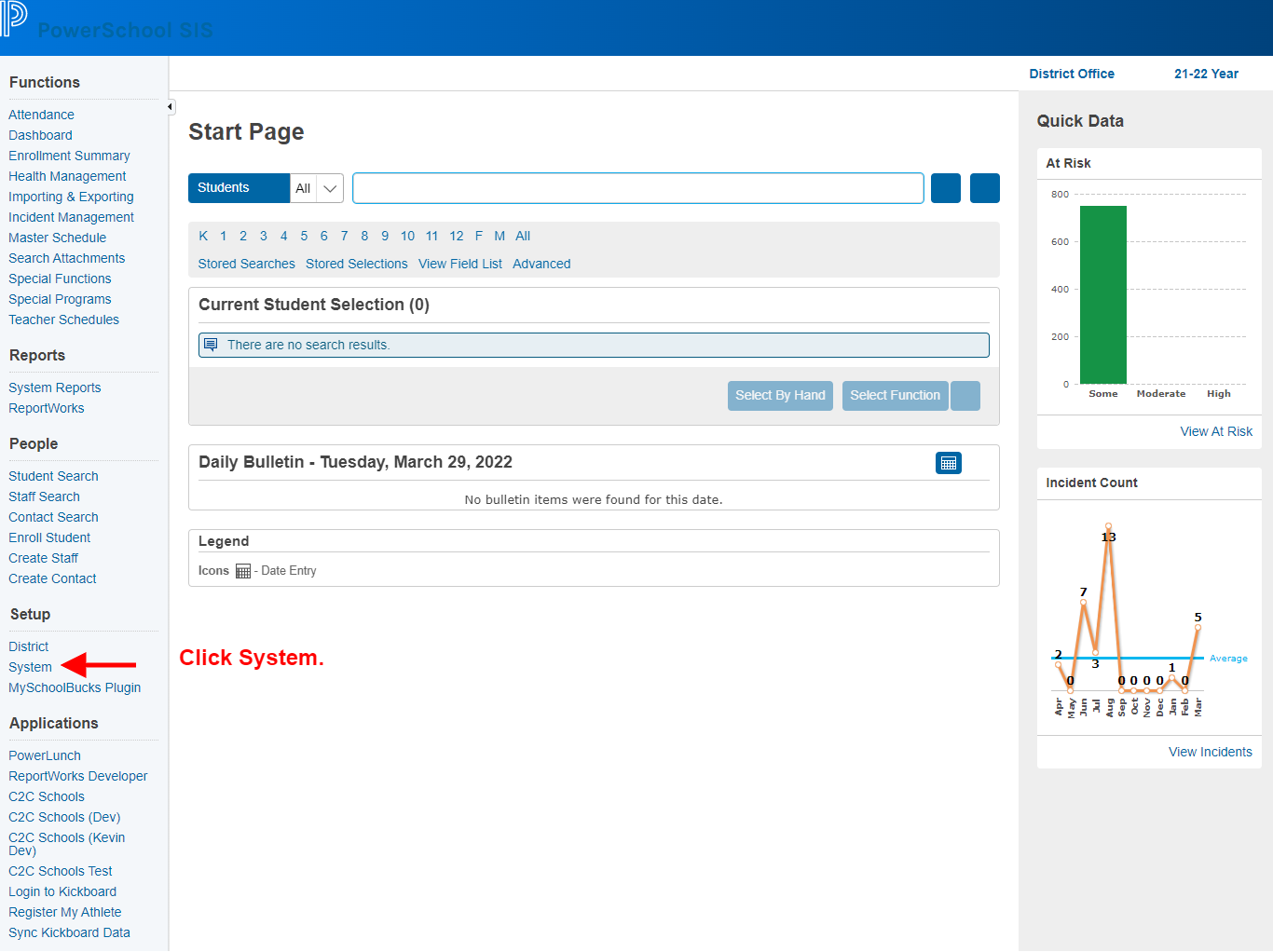 Under the Reporting section click Report Queue Settings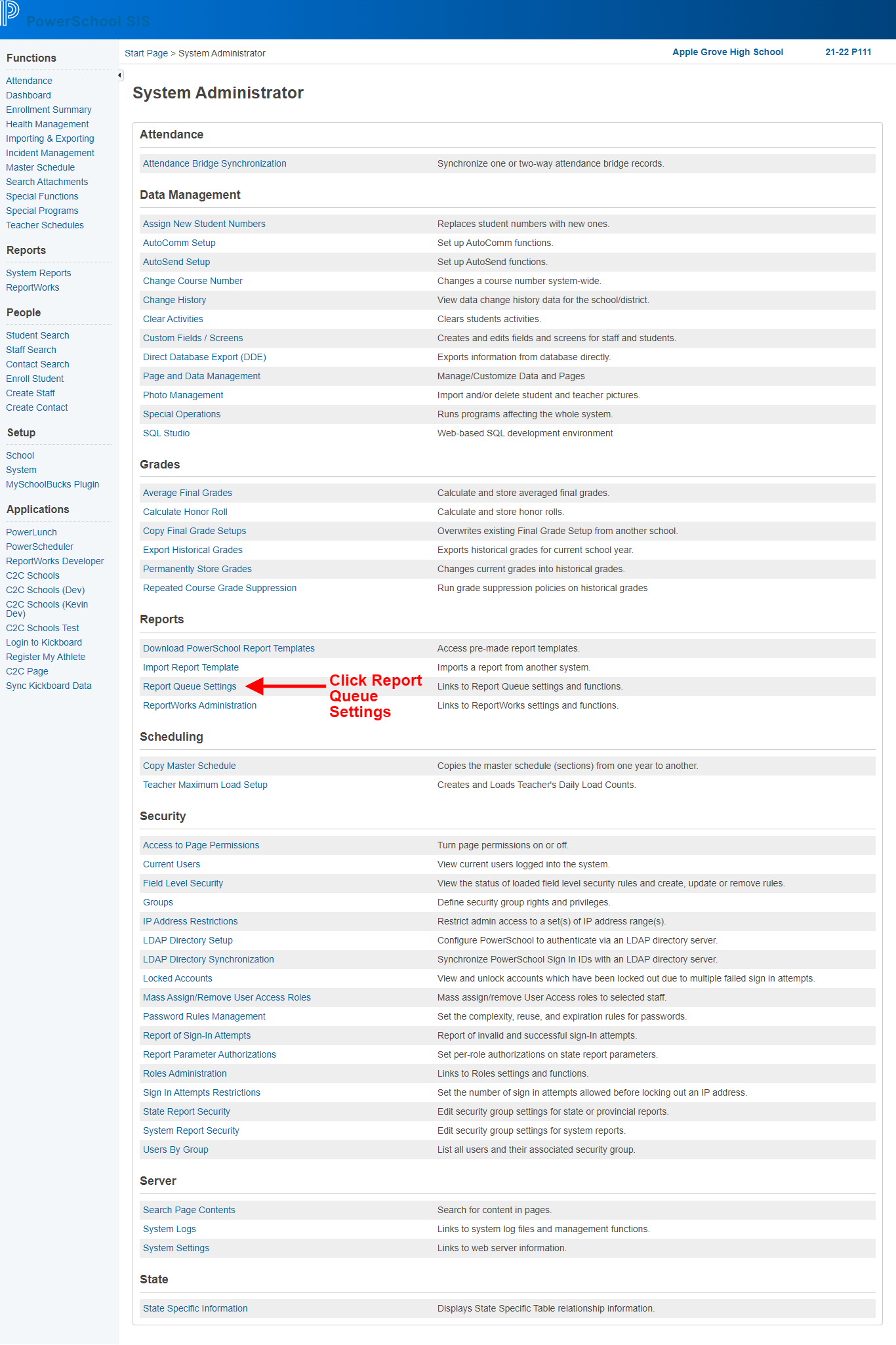 Click Current Reports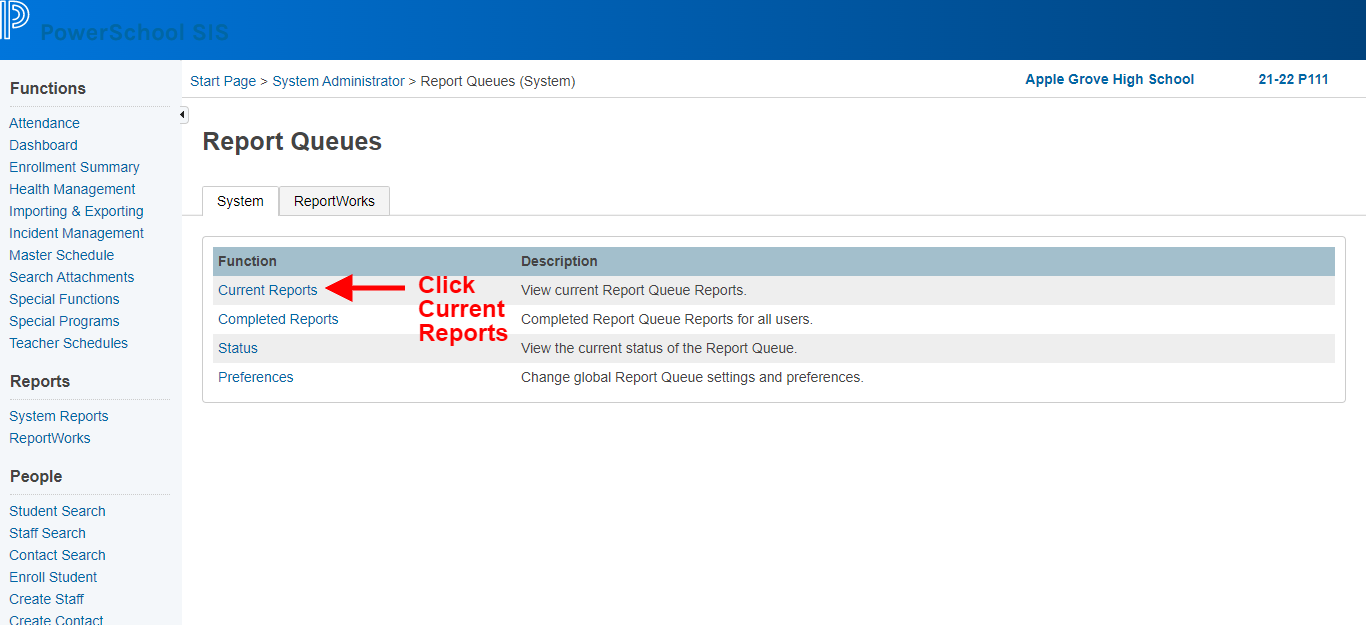 You will see one or both of the Identakid attendance sync utilities listed here. Click on the name to modify the schedule.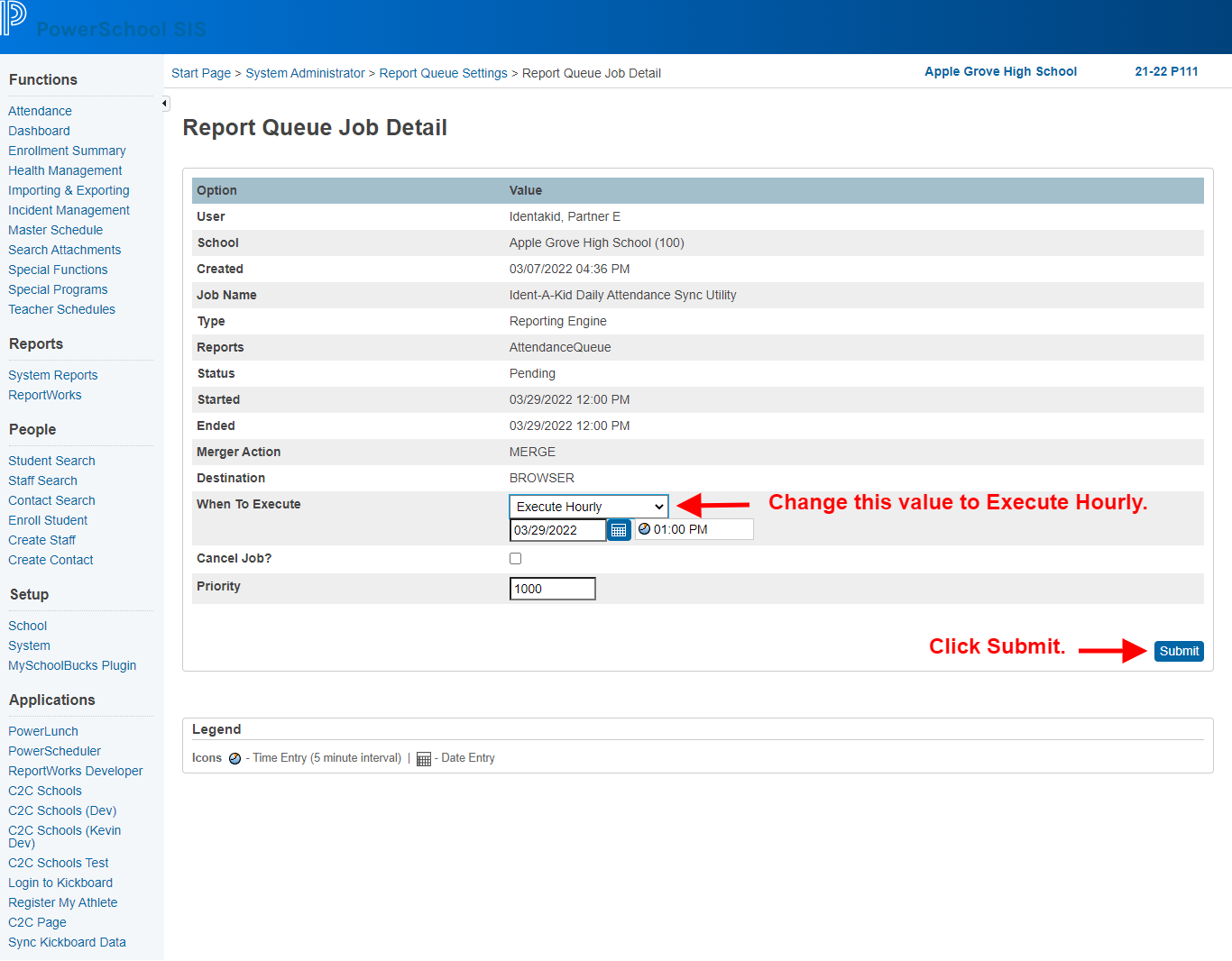 Change the schedule to Execute Hour and click Submit.
The utility will run at the top of every hour and update the time in and out fields with any check in data done in that timeframe.
This part of the registration is done! The next step is to sync your school list