Customizing Your Check-In Station Badge Settings
These badge settings in your Client only affect that Client and no others you may have running.
To access your web client settings, click the hamburger menu bar in the upper left hand corner of your Home Page(pictured below). Be sure you are logged in with a user able to make settings changes.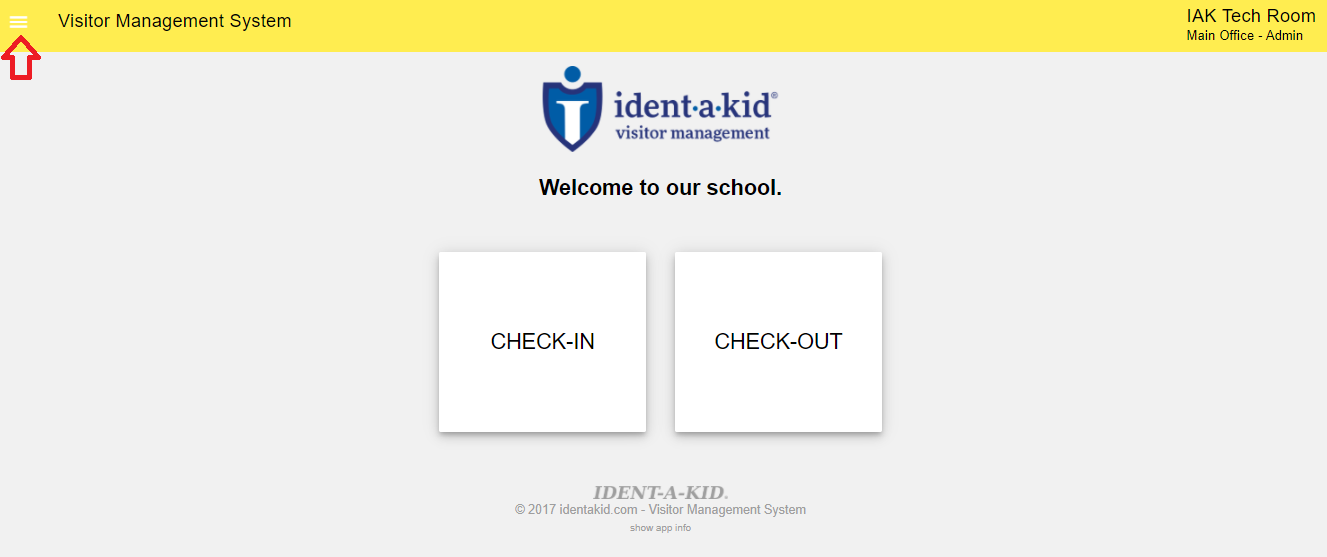 Then click Settings.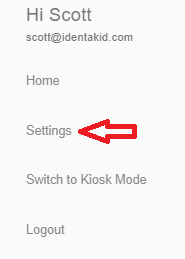 Click Badge Settings to display a list of your current badges.

Here you can click a badge name to configure that badge's settings.

These settings include:
Printer Settings - Simply select your printer that was configured under the device section. Be sure to enable printing as shown here.

Check-In Options - Here you can select a webcam, optical scanner, and on-screen signature pad to use.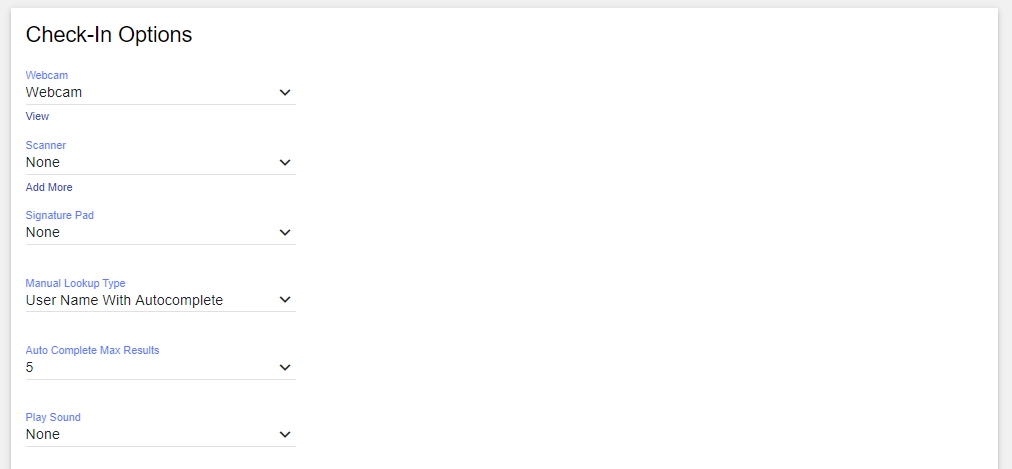 Manual Lookup Type should be set to Username with Autocomplete. This will ensure that as your user types in their name, they will be able to select from a preloaded list that may be active for that badge.
You can also set the maximum number of search results that are shown.
Also, there is an option to play a sound for a check-in greeting, a SOC/Nogo alert, or both.

Here are options for requiring the webcam, ID scan, and signature.
When enabled, the user MUST complete as part of their check-in. If these are disabled, but devices are selected then the user will have the option to bypass those during check-in. If disabled and no devices are selected it will not be a part of the check-in process at all.
Also enabling Show Print Options will allow a printer to be selected and the number of copies of the badge to print. Combine this with Show Event Options and you can easily print out many generic badges for use during a school function.
Enabling Show Information Review will add a review screen to your check-in process that will review all information entered during the check-in. This includes the name and any additional information entered.
Likewise, enabling Show Scanned Information will show a screen during check-in of the information from any ID scanned during that check-in.
Print Webcam Image will print the webcam image on the badge.
Additional Information Nogo Check will perform a nogo check on any names entered in additional information.

Sex Offender Check - Here you can turn on the Sexual Offender Check and allow approved visitors to be added to a pre-approved visitor list.

JiffyPass Options - Here you can choose to always print a badge upon JiffyPass login, or to ask the user to print their badge.

Display Settings - Here you can choose what modes(Admin or Kiosk) to display the badge under, or you can disable the badge altogether.