Step 1 - Domain Verification
Domain Verification is the first step in creating the connection to your Identity Provider.
First, log into your Identity app at https://identity.ccssvm.com/ and click Domain Verification.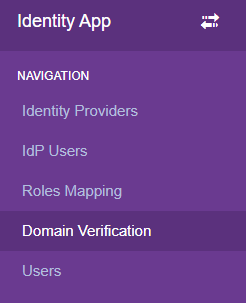 Click Add New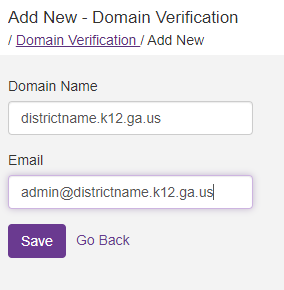 Type in your email address and domain name (districtname.k12.ga.us, for example) you plan to use then click Save.
The connection is now pending until you click the link within the email you should have received.

Once the connection is verified, move on to the Creating the Connection section of this webpage to continue.